We've reviewed the exquisite and premium quality Turkish beach towel designs we manufacture and wholesale throughout our many articles. We dedicated this blog post to give you insight information on which Turkish towels we manufacture and wholesale was the most popular and most demanded. Let's discover Turkish Towel wholesale 2020 fashion together in our newest article.
Before we begin, we'd like to share some links to our previous articles that might be interesting and helpful for you while you're choosing the right peshtemal design for your business. You can find the first part of our "latest fashion Turkish towels for the 2020 season" article series and check our brand new peshtemal designs. And by reading our "offer the best: eco-friendly Turkish towels" article, you can learn more about how we manufacture nature-friendly Turkish towels and what are their benefits to the mother nature!
Let's begin, right?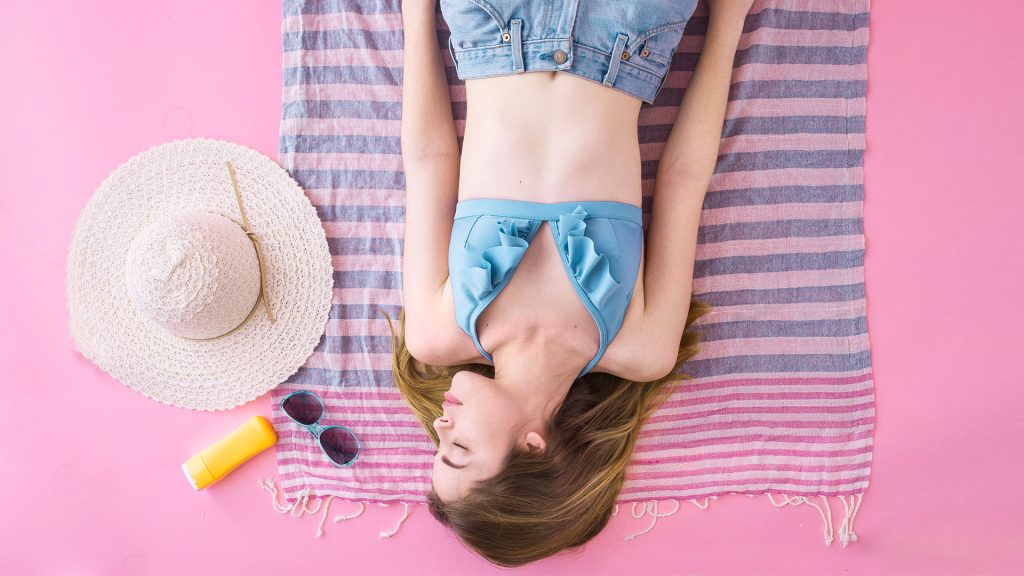 Top-selling Turkish Towel Designs
In the first quarter of 2020, the most on-demand peshtemal design was one of our all-time customer favorite designs Sultan Peshtemal. Woven 100% from hand-picked Turkish cotton and dyed with anti-allergen and eco-friendly dyes in the best dye-house in Denizli/TURKEY, Sultan Peshtemal gets the crown.
One of the many reasons that our customers love Sultan Peshtemal is its simplistic yet elegant design. White stripes on its vibrant texture crowned with traditional fringes on both ends, Sultan Peshtemal is one of our most elegant hammam towel designs. Not only elegant but also highly comfortable Sultan Peshtemal weighs only 260 grams! Featherweight yet absorbent, quick-drying, durable, soft, and 100% eco-friendly Sultan Peshtemal is once again on top of our top-selling Turkish towel designs list!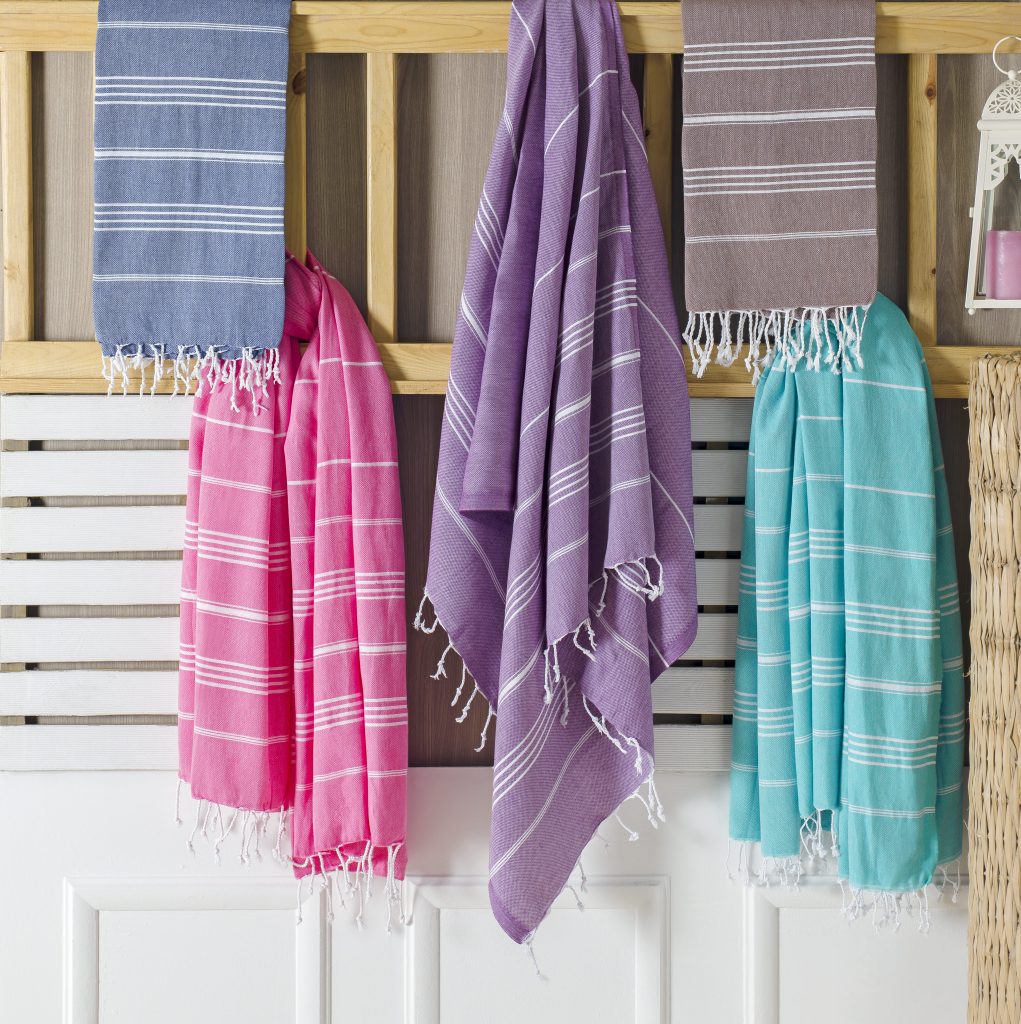 The second peshtemal design our customers loved is Nical Peshtemal. One of our relatively new designs, Nical Peshtemal has beautiful patterns on its vibrant texture. A combination of traditional design and vibrant colors along with its premium-quality texture got the Nical Peshtemal the second place.
Woven 100% from hand-picked Turkish cotton, Nical Peshtemal is also highly absorbent, extremely quick-drying, soft, durable, and as light as only 310 grams! Dyed with anti-allergen and eco-friendly dyes in the most reliable dye-house in Denizli/TURKEY, Nical Peshtemal is a Turkish towel that you can confidently and proudly offer to your customers.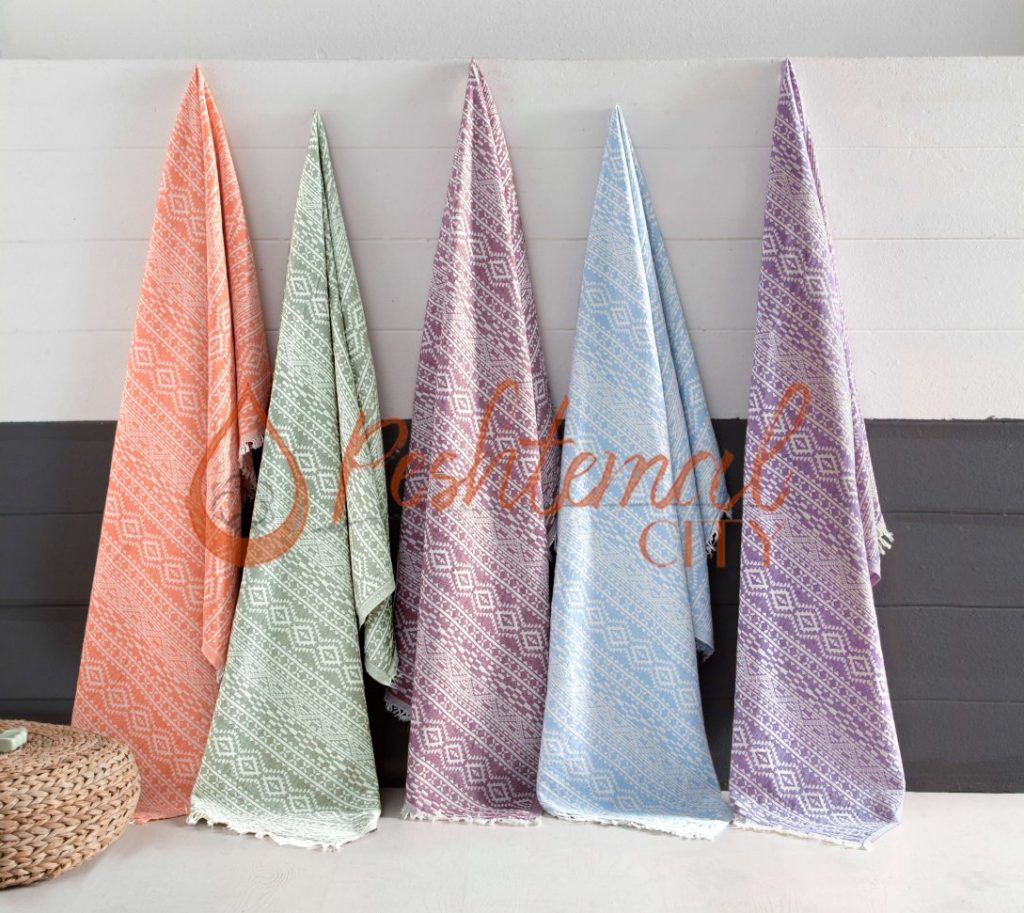 And the third place goes to one of our simplistic yet eye-catching Turkish beach towel designs Hera Peshtemal. As light as only 260 grams, highly absorbent, quick-drying, durable, and soft, Hera Peshtemal has a premium-quality texture. And just like all our other fouta designs, dyed in the best dye-house in Denizli/TURKEY with anti-allergen and nature-friendly dyes, Hera Peshtemal contains no harmful materials on its luxurious texture.
The combination of vibrant colors all along it and snow-white fringes on both ends make Hera Peshtemal one of our most eye-catching Turkish beach towel designs. Perfect for vivacious businesses, Hera Peshtemal has a lively and fresh look that'd help you keep your customers happy!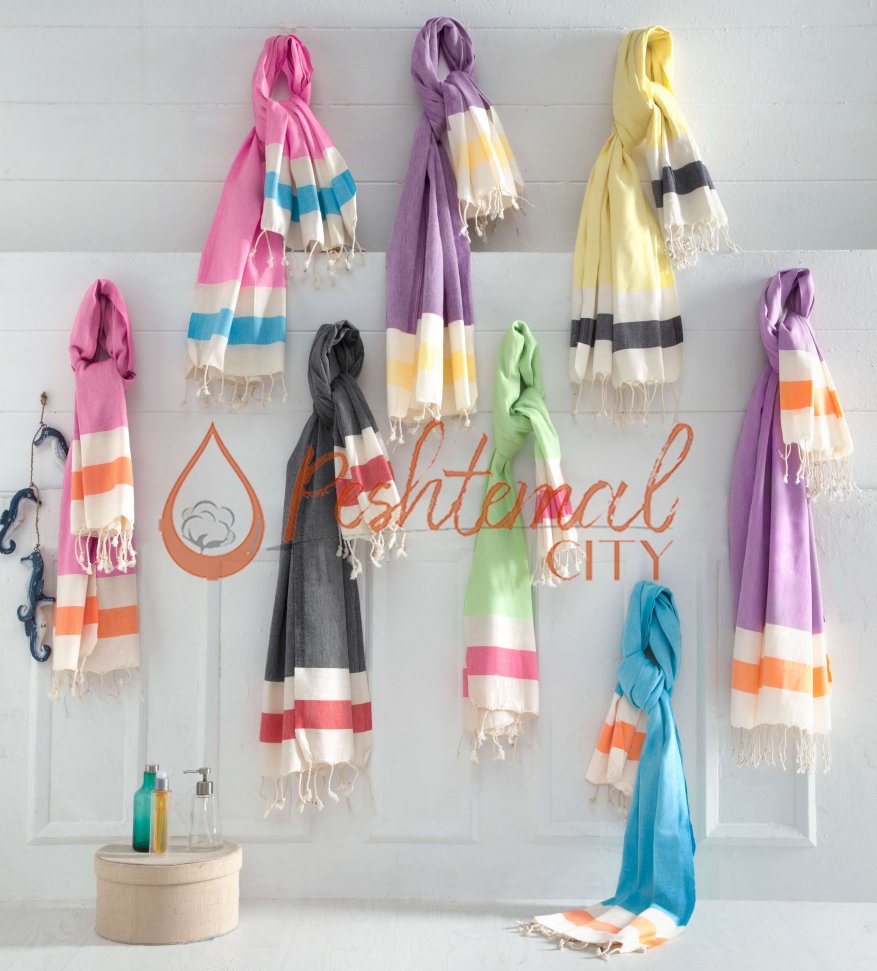 Before we finish our Turkish towel wholesale 2020 fashion article, we'd like to share a couple of links that might be useful for you while choosing the right hammam towel that'd help you increase your revenue!
You can discover our entire collection of premium-quality and exquisite Turkish towel designs, bathrobes, blankets, and all kinds of home textile & hotel textile products we manufacture and wholesale on our "products" page.
You can find our contact information on our "contact us" page to send us an e-mail for your questions about the Fouta towels we manufacture and wholesale. You can get reasonable prices and lightning-fast delivery options for our peshtemal collection by simply sending us an e-mail.
Be sure to follow our frequently updated peshtemal blog to learn all the details about the eco-friendly, elegant, and comfortable Turkish towels we manufacture and wholesale!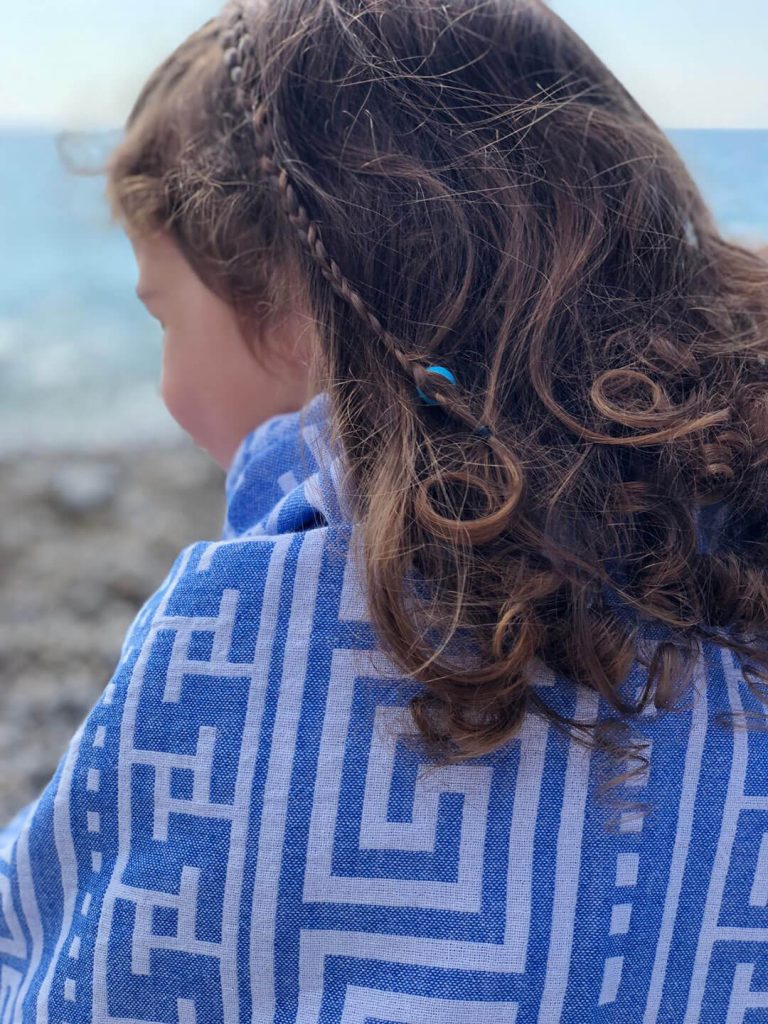 Also be sure to follow our Instagram, Facebook, Twitter, and LinkedIn accounts to stay updated about our new peshtemal designs and the extraordinary offers on our Turkish towels!
Peshtemal City, Turkish beach towel manufacturer and wholesaler, wishes you a healthy and happy life!