Decorate Your Home or Hotel With Peshtemals
"Traditional Turkish Peshtemal's are the shining star of the summer, why not they be for the winter?" we asked ourselves while creating our hippest Peshtemal Blanket and Bathrobe line. We have a Peshtemal for every season, so this way you won't have to say goodbye to your handy friends even for a couple of months.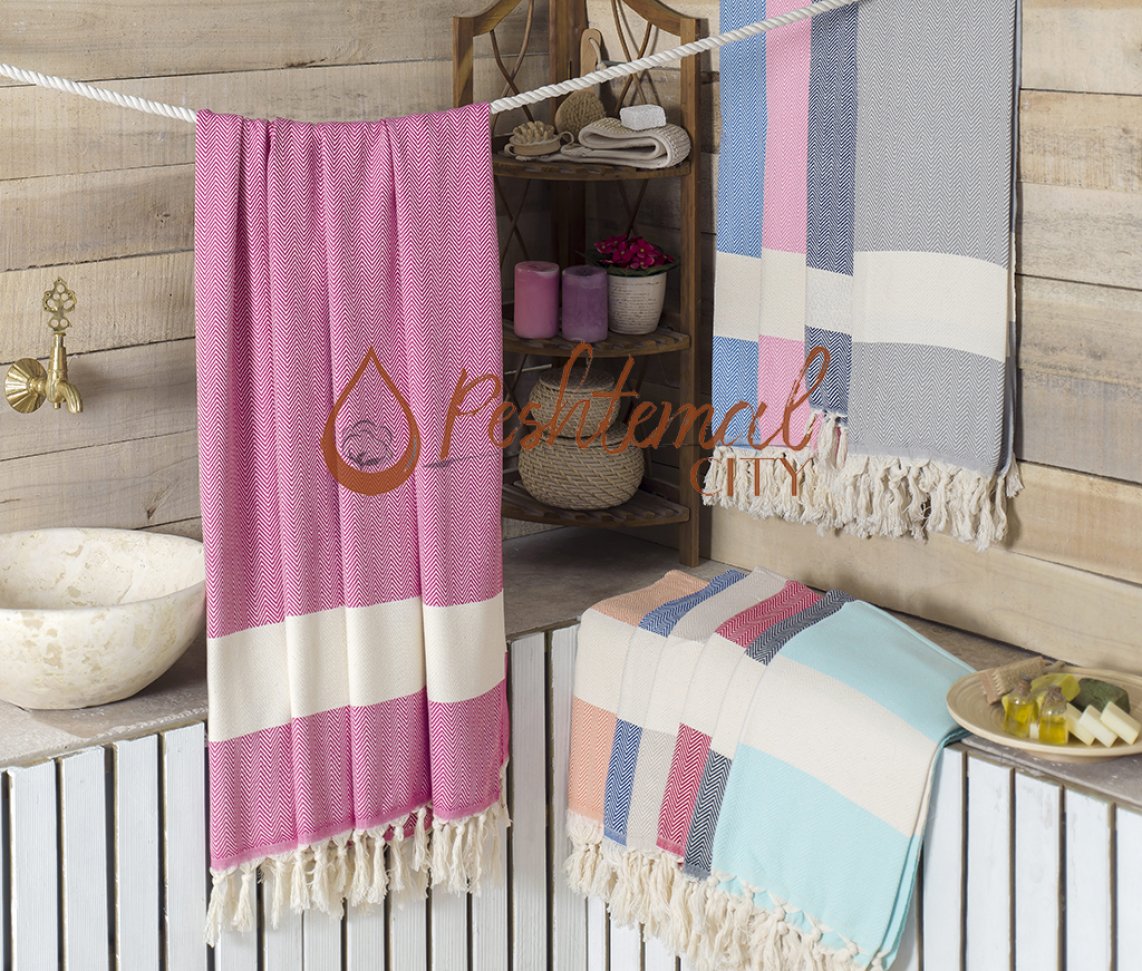 To create a complete look and style, here we are to introduce you our perfectly and harmonizingly combined Turkish Towel Set Winter Edition. For this specific set, we have chosen to bring Ocean Blanket & Ocean Bathrobe together and for the finish, we thought it would be sweet to add Ocean Turkish Towel.
We know the struggle to create a whole, complete look while decorating and sometimes looks are all that matters, whether you are decorating your home or the hotel you own. And we are saying, with just little touches, without spending tons of money, it is possible to create a rich, serene, modern and a stylish outlook. You just need our cozy&comfy Turkish Towel Set Winter Edition: Ocean. Let's take a closer look at them!
Ocean Blanket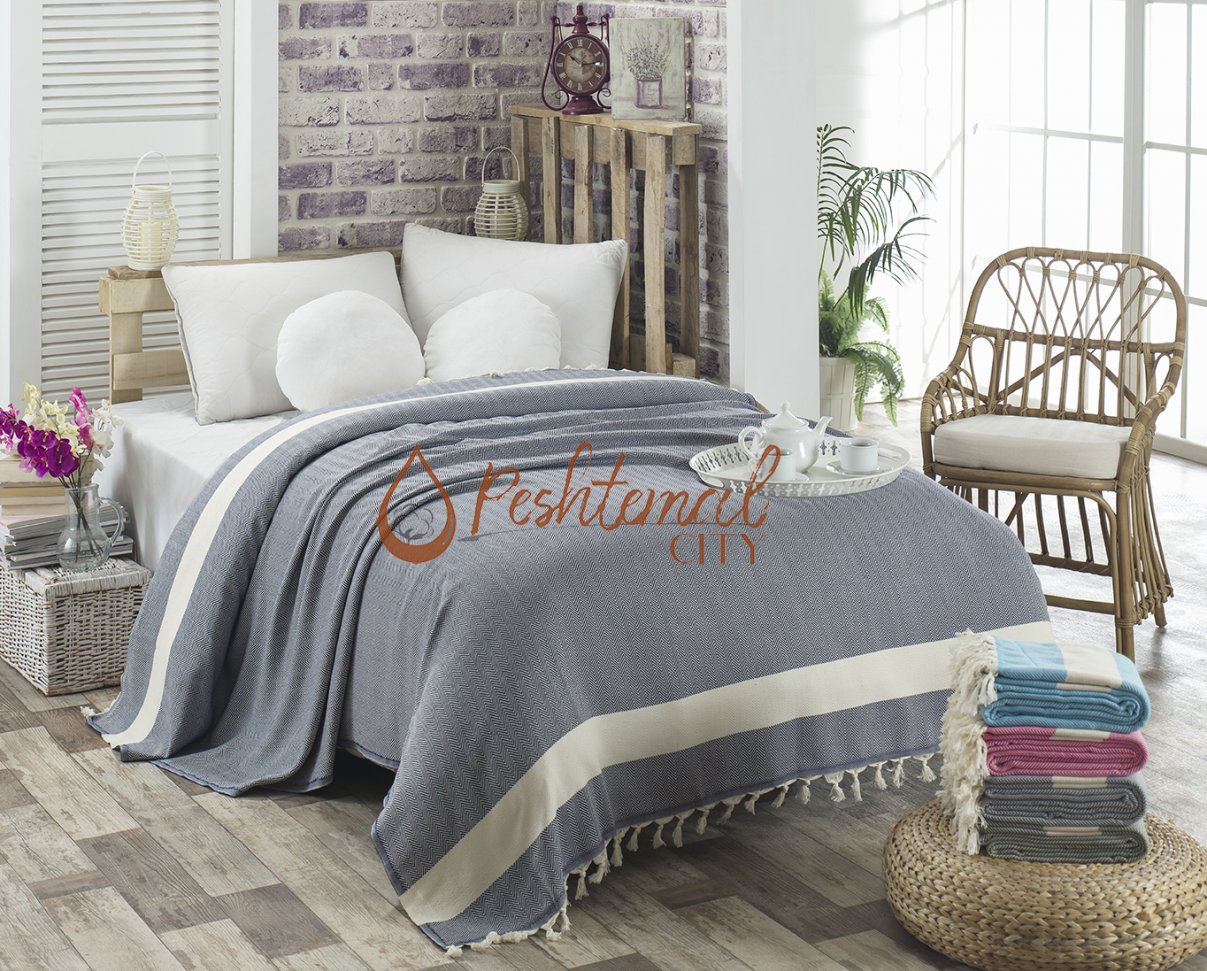 When we were designing the premium quality Ocean Blanket we went with the ocean patterns as we did on our Ocean Peshtemal. Ocean line is designed to represent the waves and the relaxing nature of the Ocean. We have chosen our color palette to complete that theme yet we added additional colors to appeal to everyone's taste.
You might wonder why would someone want a Blanket?
As you all know Turkish Towels are famous for being the top quality & softest towels in the market and it is no different with our Ocean Blanket. In the freezing cold winter nights, who wouldn't want to get lost under the softest and coziest blanket? I know I do.
Besides being soft and durable our peshtemal blankets are easier to wash and dry compared to old-fashioned heavy and fuzzy blankets which hold dirt, hair, and dust and in the end becomes a nightmare to clean plus starts to smell. With its smooth and fuzz-free surface, it is a dream blanket come true. Decorated with a white line at both ends, it will help you to create a modern and minimalistic look. We haven't forgotten to ornament our Ocean Peshtemal with our typical white fringes at the ends.
Woven 100% from premium quality Turkish cotton, Ocean Blanket will add coziness and warmth to your home or hotel bedrooms. Having a size of 200×240 cm and a weight of 1100 grams it can be used both in one-sized and double sized beds.
Learn more about one of our top-selling peshtemal bathrobes in Ocean Blanket Product page.
Ocean Bathrobe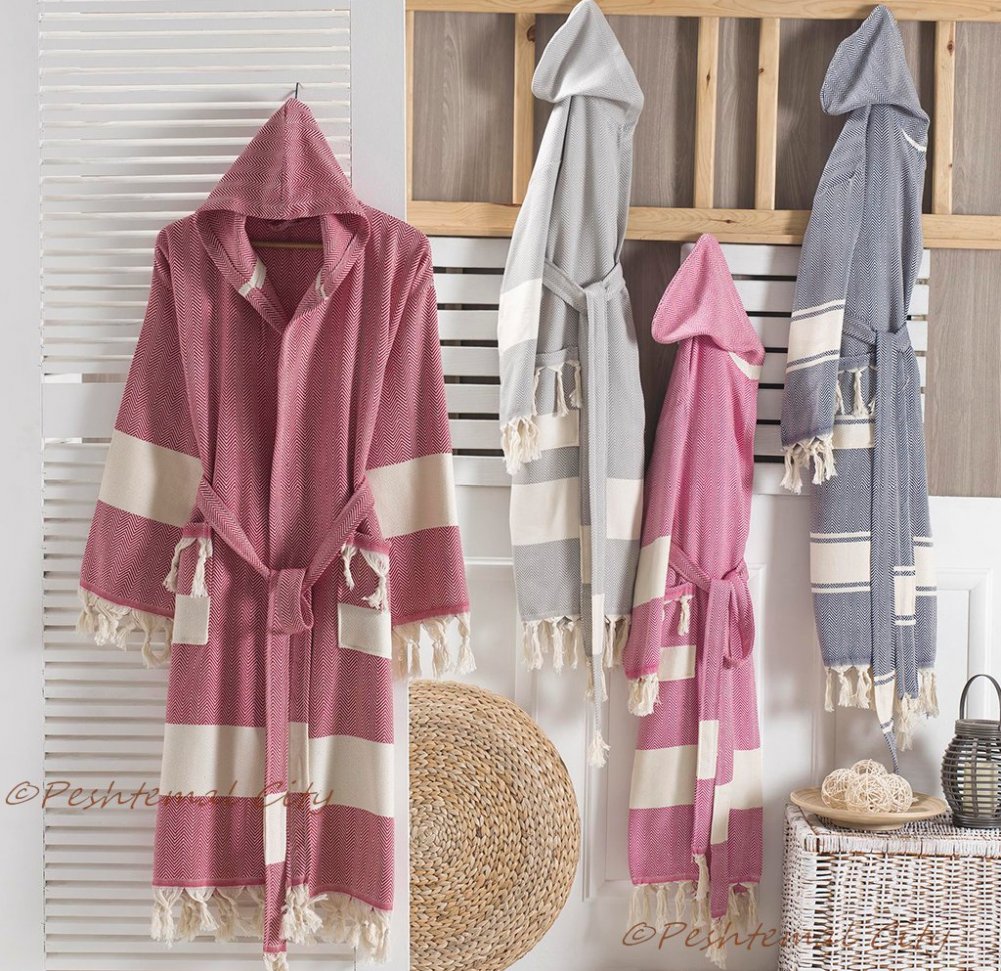 The perfect match to Ocean Blanket is the Ocean Bathrobe of course. Who could have imagined a winter without a cozy blanket and a comfy bathrobe? This is the season for hot showers and the high time to be hugged by a premium quality, soft Peshtemal Bathrobe. After all, what is the point of wearing a Peshtemal Bathrobe if you are not gonna feel chic and comfy at the same time?
Being highly absorbent, Ocean Bathrobe is also quick to dry, making it the healthiest, bacteria and mold-free bathrobe in the market. This elegant Peshtemal Bathrobe is woven 100% from Turkish cotton. Woven with ring spun yarns, it is extremely durable, soft and smooth. Comes in S – M – L – XL – XXL sizes, manufactured to fit everyone and offers you an elegant quality and look.
Learn more about our luxurious peshtemal bathrobe designs on Ocean Bathrobe product page.
To complete this Winter Edition Set we recommend you to take a look at Ocean Peshtemal. You can read our "Premium Quality Hammam Towels" article on which we've reviewed Ocean Peshtemal. You can also check Ocean Peshtemal Product page for more detailed information to complete your Winter Set.
Contact us now for your Turkish towel, peshtemal bathrobe, and blanket wholesale needs and don't miss the Winter 2018 discounts!