About Our Services
Online marketplaces grow bigger each day and allow people to buy products from all around of the world. The spread of online market places allows us to find a wider range of products and satisfy our needs with better products. However, this makes choosing the right company to buy products from more difficult. As a hammam towel supplier, we are a wholesaler of Hammam Towels, Peshtemal bathrobes, and blankets. We manufacture our peshtemals to all around the world and want to inform our readers about "Why should they work with Peshtemal City?". We hope that our post is informative and answers the questions in your mind.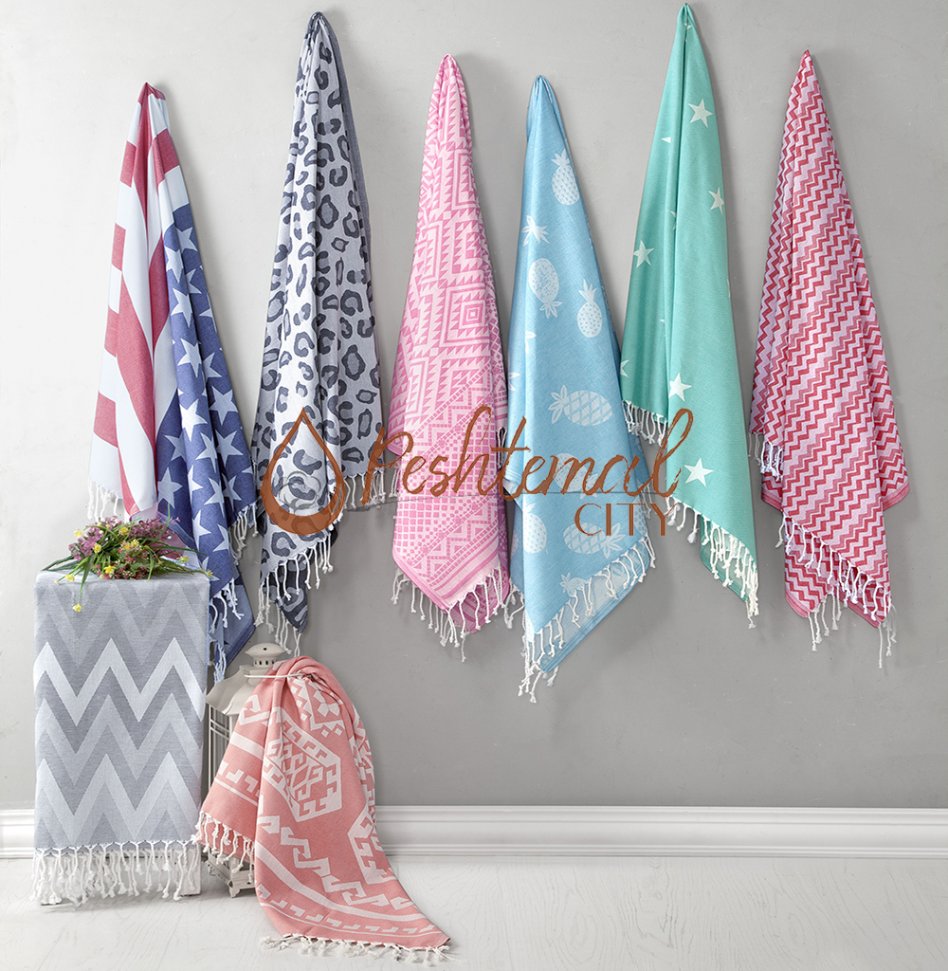 As Peshtemal City, our main aim is to manufacture the most durable, absorbent, quick drying, thin, lightweight and fashionable peshtemals, bathrobes, and most comfortable blankets. Our mission is to become a leading and responsible textile company of Peshtemal and Hotel Textile, which understands the human requirements and act to balance these requirements by manufacturing World Class products.
We Use High Quality Cotton & Harmless Dye
To accomplish our goal, we carefully choose the highest quality cotton to manufacture our hammam towels. We also cooperate with the best dye-house in Denizli in order to be sure that our peshtemals don't contain any harmful material on their texture. As a result of our attention, our products can confidently be used for any purpose, even for baby-care.
Continuous Research & Development
Our research & development team works to find the latest technologies, highest quality raw material, best dye, and the most reliable methods, so that we can manufacture the lighter, thinner, more durable, more absorbent, in short, highest quality hammam towels. Our designers consistently follow the fashion world to come up with the most elegant beach towel designs.
We work with the most reliable courier companies such as DHL, FedEx, and TNT to deliver the peshtemals we wholesale on time. We ship our hammam towels, blankets, and bathrobes via air cargo. Once the shipment is complete, our products will be delivered within 5 to 10 work days.
Thanks to the hard work, cooperation and dedication of all of our departments, we manufacturehigh quality, and fashionable the hammam towels, bathrobes and blankets and wholesale them to the leading trademarks of Europe, North America, and Australia.
For more information about our company, we suggest you visit our "about us" page, and for any questions or wholesale inquiries visit our "contact" page. To learn more about the historical & cultural aspects of hammam towels, or the quality of their texture, visit our "what is peshtemal?" page. Be sure to follow our blog to learn more about our services and "products".