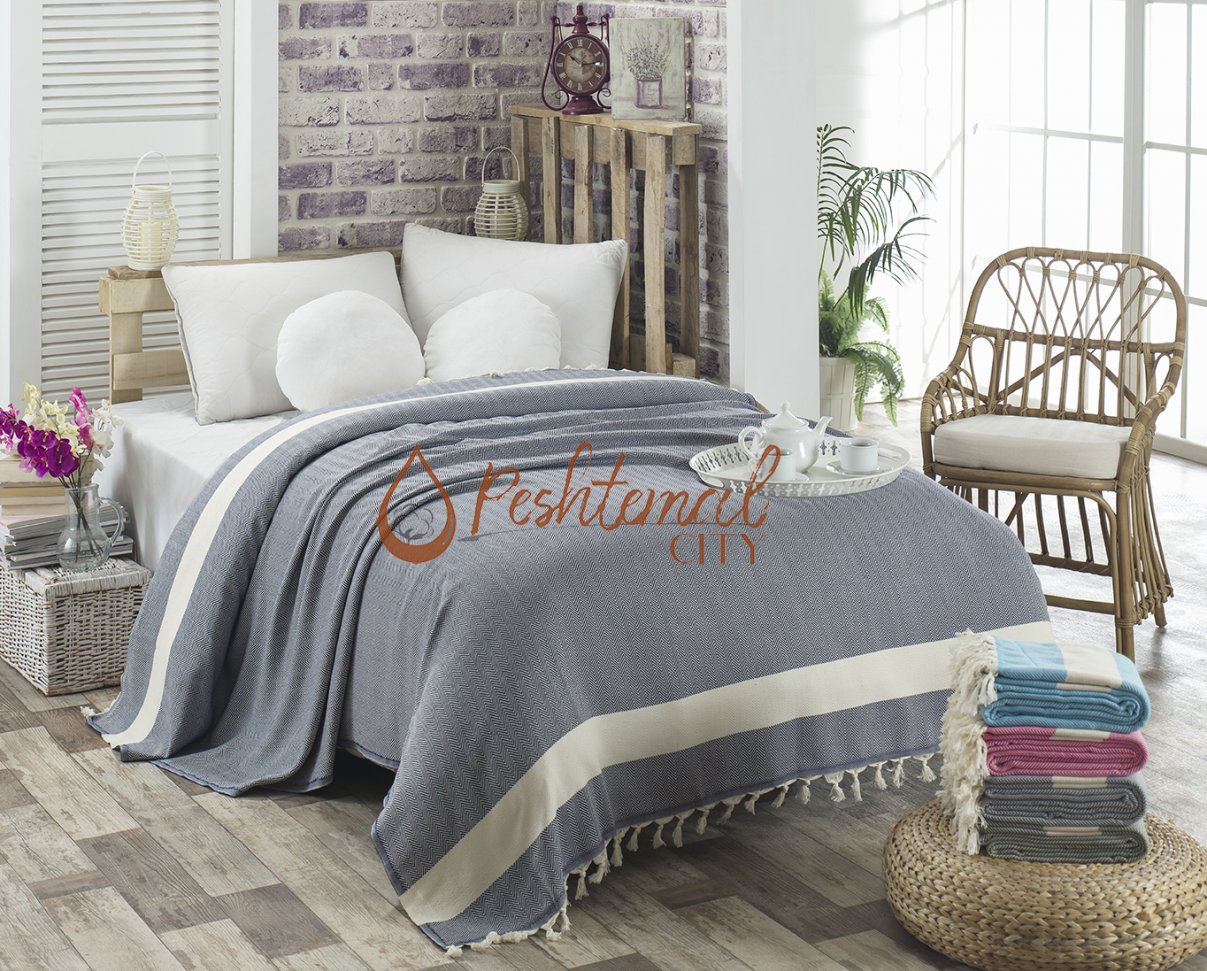 Happy Customers Bring More Customers!
Comfortable rooms are the most important thing for hotels to keep their customers happy. Yet, it's not the only thing! Your hotel rooms also MUST be appealing to your customers. Dream yourself traveling around the world. You've arrived to the city you've always wanted to visit. You are going to your hotel to settle in for your trip. You check in and go to your hotel room. And you find your room to be cute and comfortable. Your holiday starts in a cheerful way now. Right?
As a manufacturer & wholesaler of traditional hammam towels, peshtemals, bathrobes, and blankets we will tell you the easy way to enhance chic and comfortable hotel rooms. Simply go to our "products" page and find our lovely Diamond Peshtemal, Diamond Blanket, and Diamond Bathrobe! These 3 products will enhance the looks and the comfort of your hotel rooms and satisfy your customers during their trips.
Let's find out why our magnificent trio is perfect for you!
Diamond Peshtemal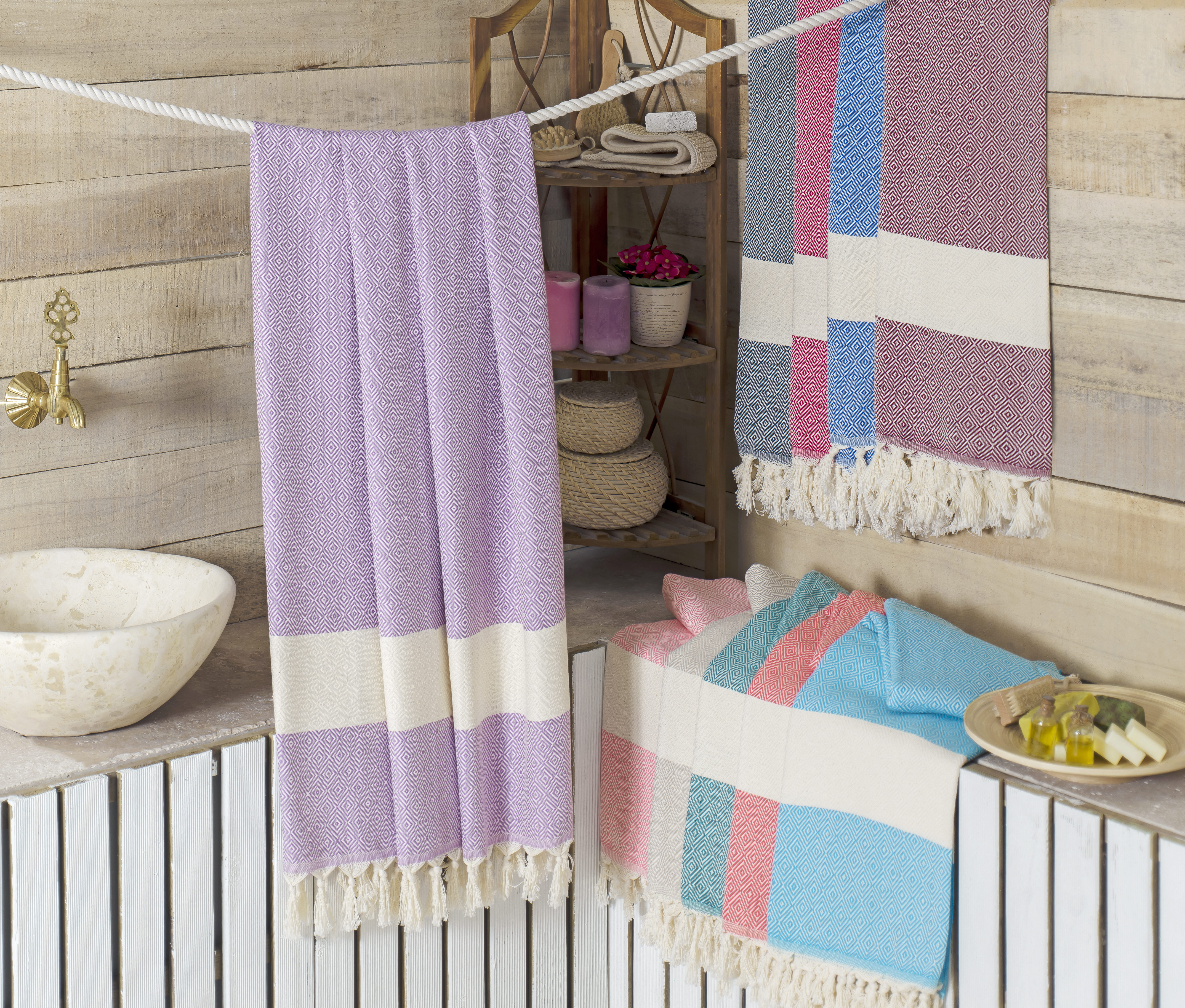 First item in our Winter'18 Diamond Set is Diamond Peshtemal.
Diamond Peshtemal is one of our top-selling traditional hammam towel designs. It is woven 100% from premium quality Turkish cotton. Diamond Peshtemal is:
Highly absorbent,
Quick-drying,
Soft,
light-weight,
And durable.
Diamond Hammam Towel will be an elegant addition to your hotel bathrooms. Its absorbent & quick-drying texture will keep your customers dry & happy after a relaxing swimming session. Your customers will also enjoy using Diamond Peshtemal in your hotel's spa or hammam.
Diamond Peshtemal is one of our traditional hammam towel designs. It has flawless diamond shapes on its texture and fringes swinging on both ends. With its elegant and eye-catching design, Diamond Peshtemal will enhance the looks and the comfort of your hotel!
You can learn more about one of our top-selling traditional hammam towel designs, on Diamond Peshtemal product page.
Diamond Bathrobe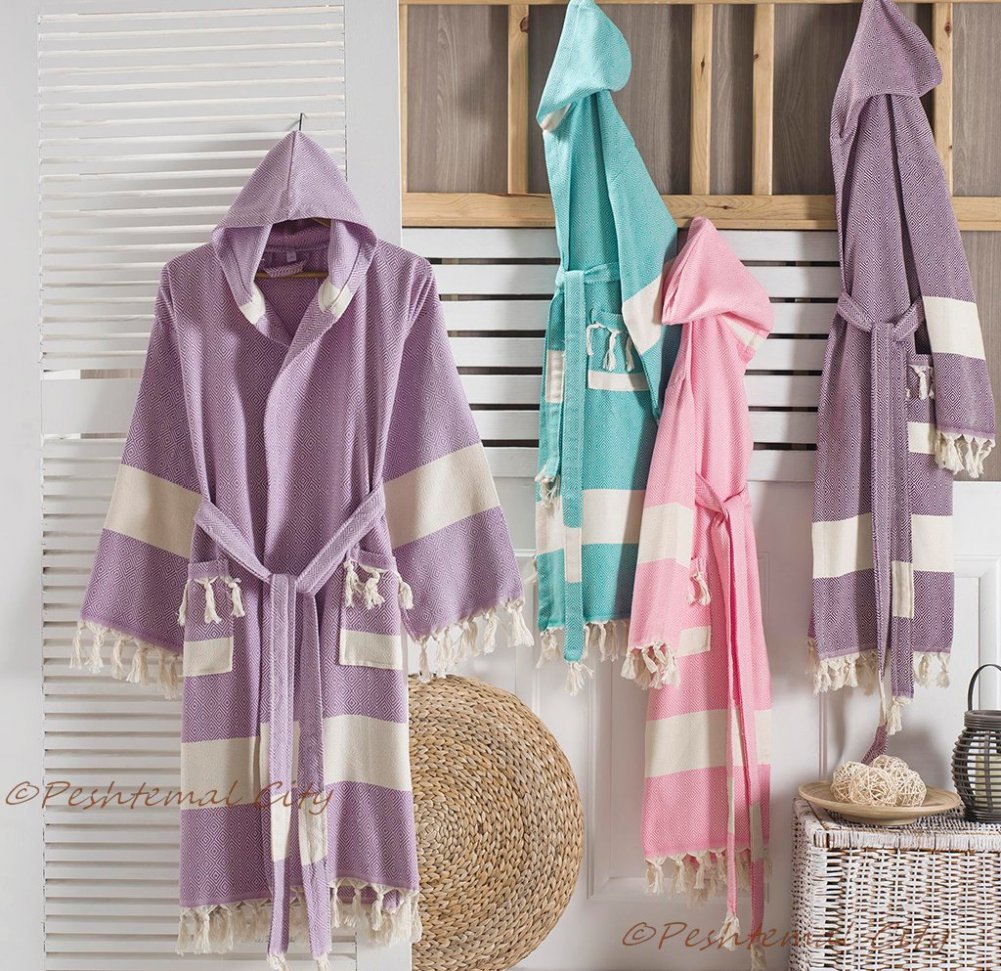 Diamond Bathrobe is woven 100% from exclusive Turkish cotton. It is:
Soft & light-weight as bird feather,
Quick-drying,
Absorbent,
And durable.
There are flawless diamond shapes on the colorful texture of Diamond Bathrobe.
Think that your visitors have spent their day doing sightseeing, had fun swimming, or relaxed at spa. It is now night time. They had an excellent dinner. And they are now heading to their hotel room. What will they do? They'll probably take a shower and sleep right away. However, if you manage to keep your customers comfy after the shower, they will keep spending more time awake! I hear you saying "Ok, what will happen when they're awake??". Let's find out.
Diamond Bathrobe's light-weight & soft texture offers the best experience to your customers after a relaxing bath at the end of their day. We guarantee that it will make your customers cozy & happy. And happy customers will spend more time, and therefore spend more money in your hotel!
You can learn more about one of our most comfortable bathrobe designs on Diamond Bathrobe product page!
Diamond Blanket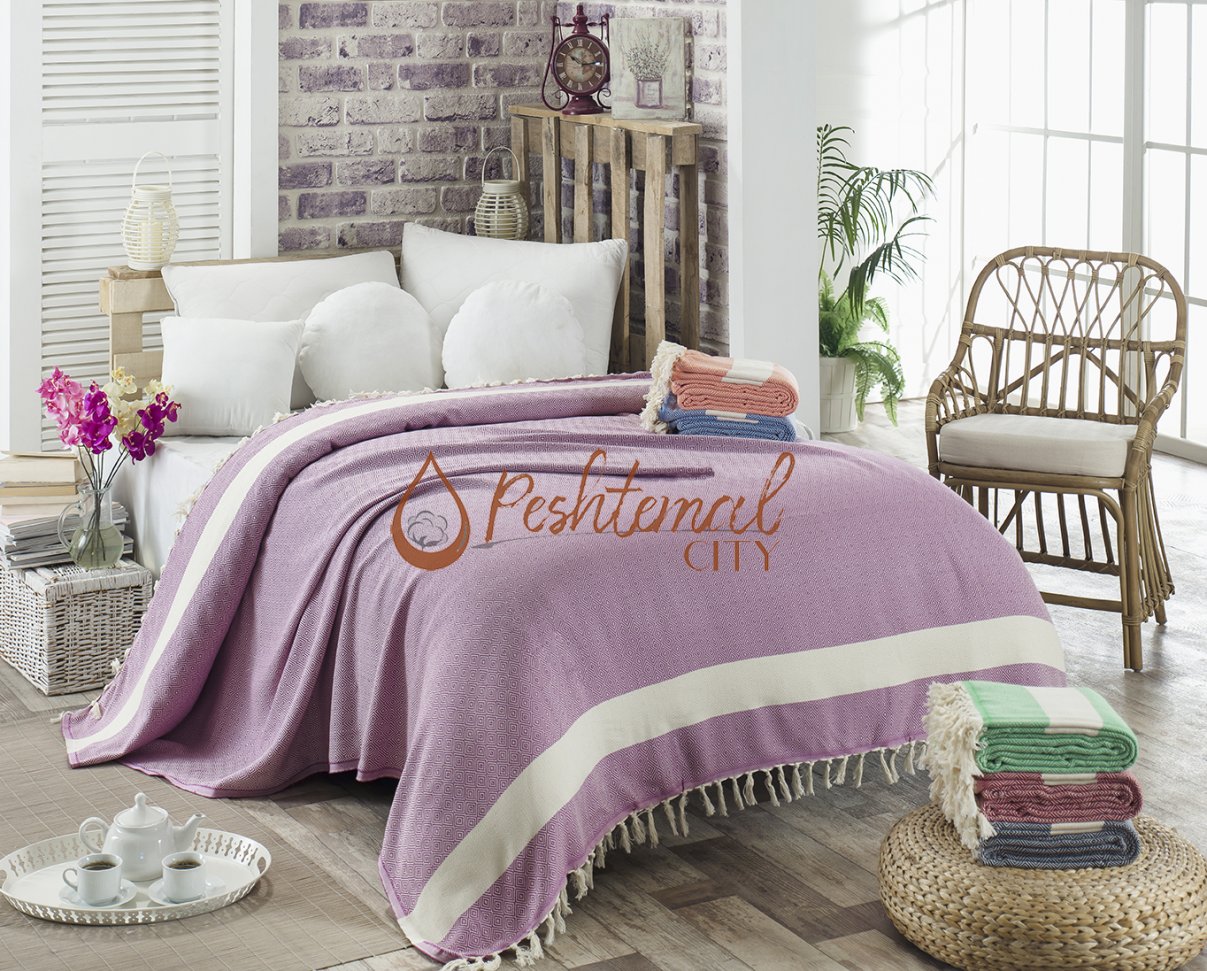 Woven 100% from special Turkish cotton, Diamond Blanket has an extremely light-weight and thin texture just like all of the hammam towels, peshtemals, and bathrobes we manufacture & wholesale. But don't be deceived by it being light-weight and thin! It will keep your customers warm and satisfied during the cold winter nights!
It suits the perfect trio with the flawless diamond shapes and colorful & white blocks all along its texture. The snow-white fringes swinging at the both ends of Diamond Blanket makes it a unique and different blanket.
With its comfortable texture and elegant design, Diamond Blanket completes our magnificent trio.
You can learn more about the last piece of our Winter'18 Set on Diamond Blanket product page!
Before we finish our article, we want to inform you about our Winter'18 trio!
We offer a wide color spectrum for all three products, Diamond Peshtemal, Diamond Bathrobe, and Diamond Blanket. You can choose the perfect combination of colors that suits your hotel rooms from our wide color spectrum.
All three products are extremely durable! You can use the set for a long time before needing to replace them. You'll save money & time if you choose our products.
Lastly, yes! We can modify these products per your request!
Don't forget that we'll be happy to answer any questions you have about the peshtemals, hammam towels, blankets, and bathrobes we manufacture & wholesale! You can easily contact us via our "contact us" page and we will respond to you as soon as possible.
Peshtemal City, peshtemal manufacturer wishes you a warm winter in 2018!