Do you know why many wellness centres, hotels, spa centers, pools etc. in USA prefer Turkish towels over ordinary terry towels? It is simple! Because having delighted customers are easy with our premium quality and elegant peshtemal designs.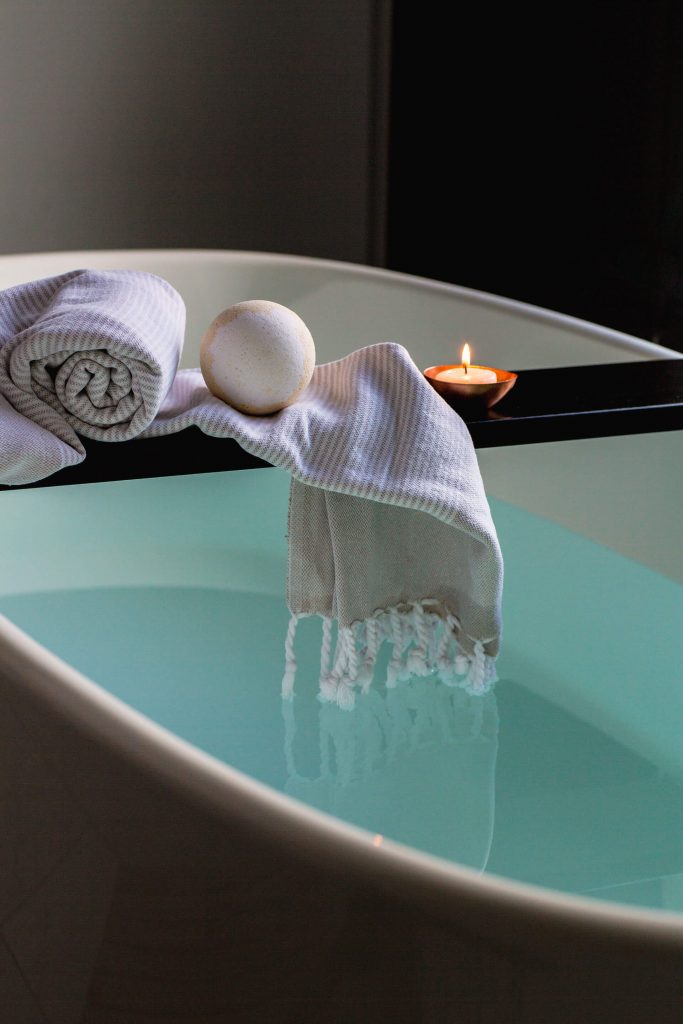 What are Turkish Towels?
Turkish towels, originally known as peshtemal and hammam towel, are a centuries old Anatolian tradition! Used by the every coterie for many purposes during the centuries, Anatolian people developed Turkish towels in the course of time.
Turkish towels were used by/in:
Housewives as aprons,
Craftsmen as a symbol of mastership,
Farmers & workers,
Traditional Turkish hammams,
Rich people & royal family of Ottoman Empire
In short, peshtemal were an irreplacable part of daily life of Anatolian people!
Nowadays, Turkish towels started to replace the ordinary and dull terry towels in the entire World! Don't miss the trend and decorate your home, hotel, spa, wellness centre, gym, country club etc. with the newest decoration trend of USA, Netherlands, Germany, England, Australia, and Canada!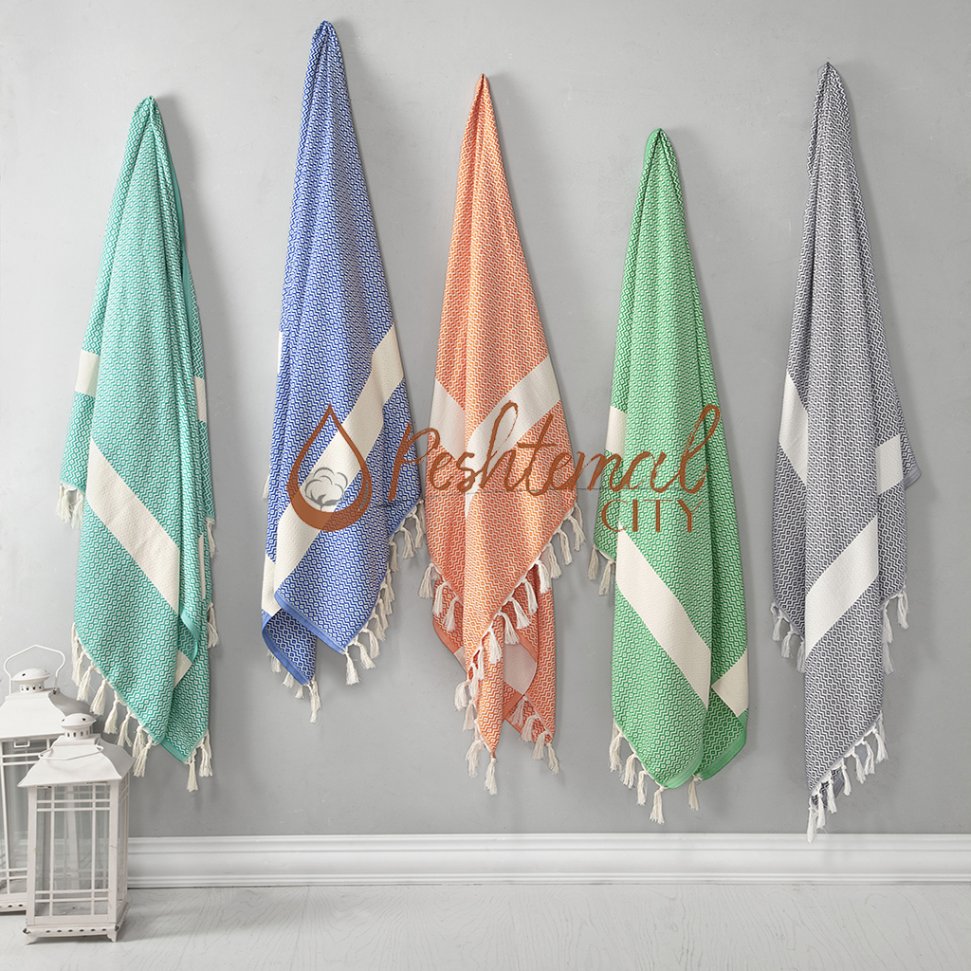 Why Turkish Towels?
People expect comfort, luxury, and elegance from your institution, right? We'll now tell you why Turkish towels are great for your customers!
First of all, as we said above, Turkish towels are not only towels! They have an historical & cultural value. Customers will be satisfied once they notice you pay attention even to the smallest detail!
As a peshtemal manufacturer and wholesaler, we weave our entire Turkish towel collection 100% from hand-picked Turkish cotton. And that makes our products:
Heavenly soft,
Highly absorbent,
Quick-drying,
And durable as stainless steel!
We also dye all our peshtemal designs in the best dye-house in Denizli using the highest quality dyes! Our products don't contain any harmful or alergen material on their texture! So you can safely & confidently decorate your instituition with our premium quality Turkish towels!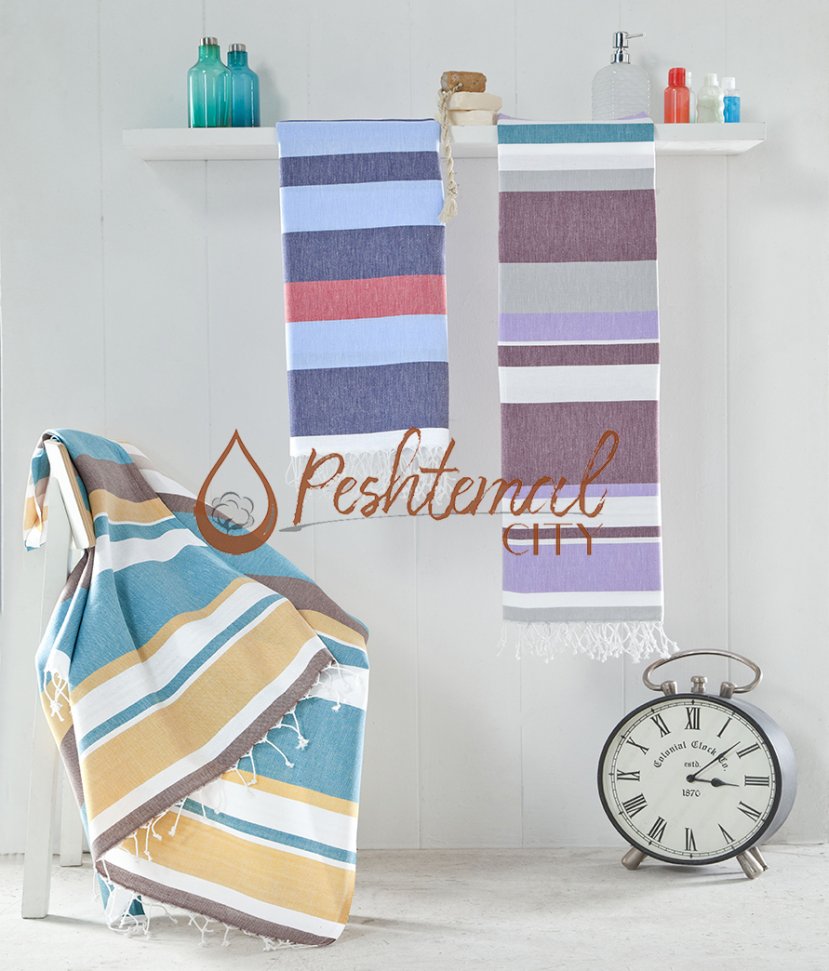 Once your customers use our heavenly Turkish towels, they'll know that they made the right thing by choosing your institution!
And lastly, we have a wide collection! Our designers follow the fashion 24/7 to come up with peshtemal designs that are suitable for every type of customers you might have! We have simplistic peshtemal designs, traditional hammam towel designs, eye-catching beach towel designs, and elegant Turkish towel designs!
We also offer a wide color spectrum for all our products. You can easily choose the perfect Turkish towel for your institution!
So what are you waiting for? Decorate your hotel, spa, wellness centre, country club, pool, or beach club with our premium quality & stylish Turkish towels and keep your customers happy! Contact us now to improve your business painlessly!
As a Turkish towel manufacturer & wholesaler, we're open for questions 24/7! You can easily send us an email for any questions or your Turkish towel wholesale needs! You can easily discover our entire peshtemal collection by visiting our products page!
Peshtemal City, Turkish towels manufacturer & wholesaler, wishes you a happy & profitable year!