Hammam towels are all the rage nowadays. This isn't so much of a surprise because these towels are so much more than just simple towels. Turkish towels are lightweight, durable, and versatile. Whichever way you use them, they are guaranteed to make you look good.
At Peshtemal City, we love seeing our valued clients getting the most out of our beautiful towels' flexibility and usefulness. Here's a few clever ideas on how to use one our Turkish towels: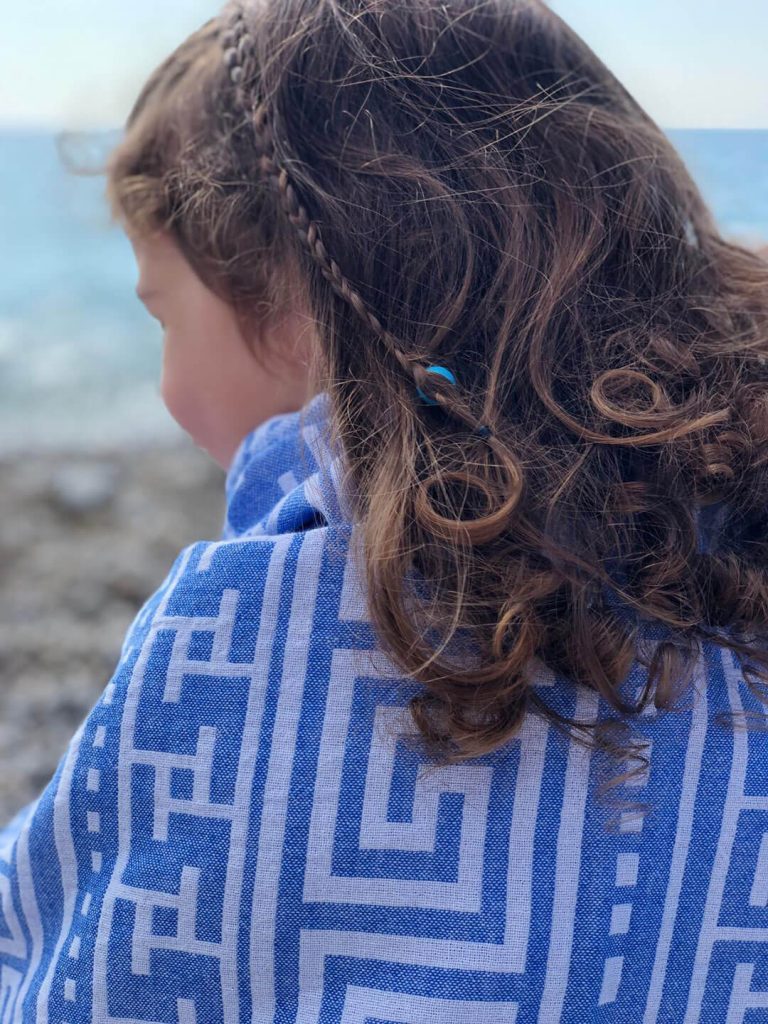 Is It Cold? Wrap a Peshtemal Around Your Neck to Keep Warm
Wrapping a Hammam towel around your neck during the cold season will keep you warm in a cute way. Peshtemal City's towels are a good choice of scarfs as they are fluffy and can be used as blankets if you are travelling on a plane.
Exploit your Turkish Towel's Versatility by Using it as a Table Runner
­Let's say you have a late afternoon lunch. You don't need to have a table to set your towel. You could just use your towel as a table runner to add a casual vibe to your afternoon.
Splash Cute Décor All Over Your Home by Hanging a Peshtemal Towel on a Ladder
These towels are so beautiful that they need to be shown off and not tucked away in closets. Present your towels by placing them on shelves, ladders, baskets and shelves around your bath area. You could also toss them over your favorite chair in your living room, or use them as a throw blanket while you relax in bed. Incorporating such ideas brings in a nice dash of color and clever patterns all around your home.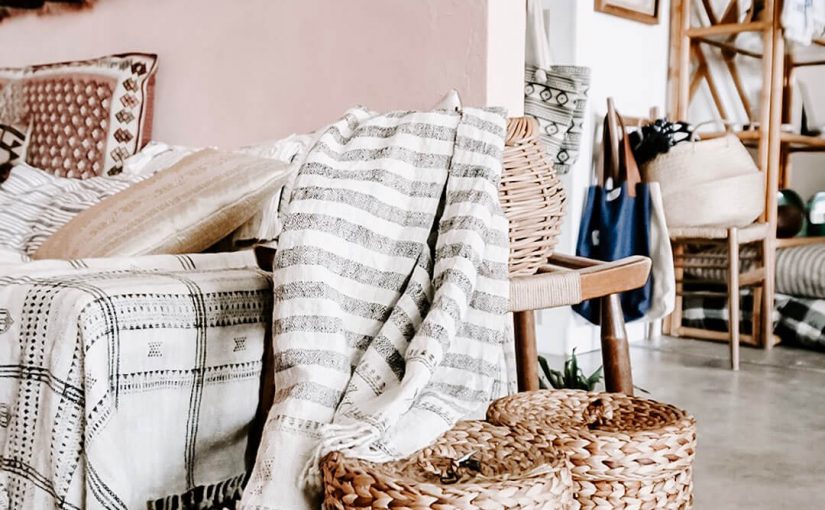 Relax on Your Couch with a Light Hammam Towel
Hammam towels are super soft and liberally sized snuggling buddies. Combined with their adorable fringes, the result is a super towel that looks extremely in place chilling on your couch. Join other Hammam towel enthusiasts who use them as light throw blankets while they get cozy in their homes. The towel softens as time goes by and you will enjoy owning and covering yourself with one.
Peshtemal Towels Make Impeccable Travel Beach Towels
We already know that Hammam towels make perfect picnic blankets. But, did you know you can use it as a beach towel? And why not! Normal towels take too long to dry and are bulky. Using them as beach towels is quite cumbersome. You are way too chic to just grab a bath towel and walk to the beach in it.
Luckily, a Jacquard Peshtemal towel works perfectly as both a beach and bath towel. The towels are a casual style and fit efficiently in your beach bag thanks to their super light nature. In addition, they are made from quick drying material assuring you of a dampness free beach bag when you get back home.
Use It As a Sarong
You can wear a Turkish towel like a skirt by slinging it low around your hips. To ensure it stays in place, tie or tuck it.
Before we finish our article we wanted to remind you that you can contact us easily by visiting our "contact" page! Don't hesitate to ask any questions about Turkish towels or contacting us for your peshtemal wholesale needs! Our dedicated team will answer your mails as soon as possible!
Peshtemal City, hammam towel manufacturer and wholesaler, wishes you a beautiful year!