If you are starting up your own online business or wish to augment your retail store with a popular product, then Turkish towels are the answer. For over 500 years, the Peshtemal or Turkish towel has been quite popular thanks to its overall quality, durability, softness, and versatility. Finding the right Turkish towel manufacturer is key to having a line of high-quality products, which is why at Peshtemal City, we are the Turkish towels wholesale company you can trust.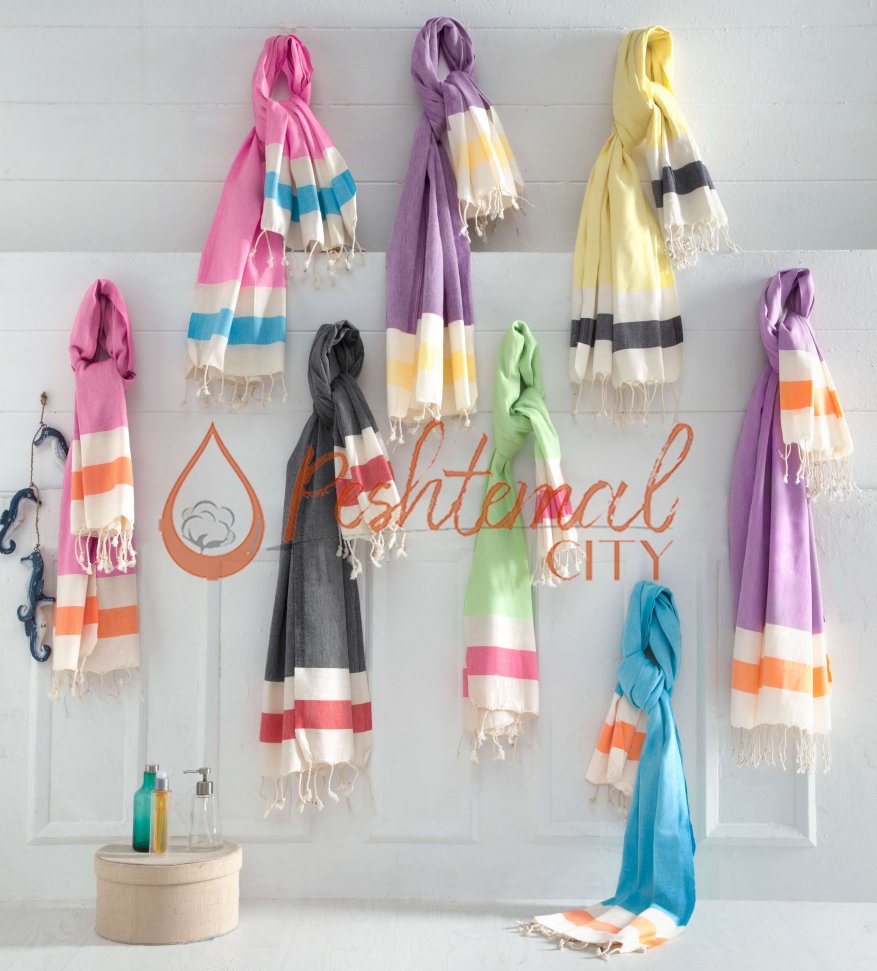 What follows are five reasons why you should consider Peshtemal City if you are considering Turkish towels as part of your product line.
Experience
Over the years, Peshtemal City has established a strong reputation in producing high-quality Turkish towels and working with retail businesses like yours. The experience we have gained has helped us shape our services to meet the needs of our clients. This means that we work with you to provide the best in Turkish towels with a package price that includes top-flight services. If you want an experienced hand at this type of product, we are the ones to call.
We understand that providing a top-quality product is essential not only to our business, but to those we supply. At Peshtemal City, you can trust that our Turkish towels are the best on the market. They are well designed, long-lasting, and even become softer with every use. Your customers will appreciate the fine quality and durability of the Turkish towels that you sell thanks to our line of excellent products.
Flexible Supply
Whether you are just starting out or have a large line of products, we offer the right type of supply for your business needs. Over the years, we have learned quite a bit about the supply side of business, so we offer a customized plan to provide what you need, when you need it. This means that whether you sell a few up to a lot of Turkish towels from our company, you will always be in supply.
Fast Delivery
There are times of the year when Turkish towels are more popular and thus sell out faster. We provide fast delivery when needed, so in case you run short unexpectedly, we can resupply you quickly. Having the ability to get our Turkish towels quickly is what helps separate us from our competition.
Low Prices
You can count on many wholesale companies to promise low prices. What makes Peshtemal City different is that our low prices are combined with a high-quality, popular product that will always be in style.
Whether you are just starting out with an online business or want to expand your existing shop, we are the Turkish towels wholesale company to call. At Peshtemal City, we offer the best in Turkish towels in terms of quality, variety, and services that benefit your company. We are the Turkish towel manufacturer with years of experience in helping business owners like you succeed with our product. Call today and find out more about Peshtemal City and how we can help.
For more information about our company, we suggest you visit our "about us" page, and for any questions or wholesale inquiries visit our "contact" page. To learn more about the historical & cultural aspects of Turkish Towel, or the quality of their texture, visit our "what is peshtemal?" page. Be sure to follow our blog to learn more about our services and "products".
Follow Us at Peshtemal City !!