Last week, we uploaded our brand new Turkish beach towels collection for the summer 2020 season on our website! In this week's blog post, we'll be reviewing 3 of the newest, latest-fashion, premium quality Turkish towel designs we manufacture & wholesale: Orkide Peshtemal, Bison Peshtemal, and Strip Peshtemal. You can find our entire collection of luxurious & eye-catching, eco-friendly Turkish towel designs along with our peshtemal bathrobe & blanket designs on our products page!
Before we begin reviewing and displaying our bold & vibrant Turkish towel designs, we'd like to talk about their texture first!
We Offer Premium Quality Peshtemal For Your Customers
As a responsible Turkish towel manufacturer & wholesaler, we handpick the highest quality Turkish cotton to weave our products with! Woven 100% from premium quality cotton and dyed in the best dye-house in Denizli/TURKEY, Turkish beach towels we manufacture & wholesale are not only luxurious but also nature-friendly and can be confidently used!
Turkish towels we manufacture & wholesale are:
Highly absorbent,
Quick-drying,
Soft,
Featherweight,
Last but not least durable!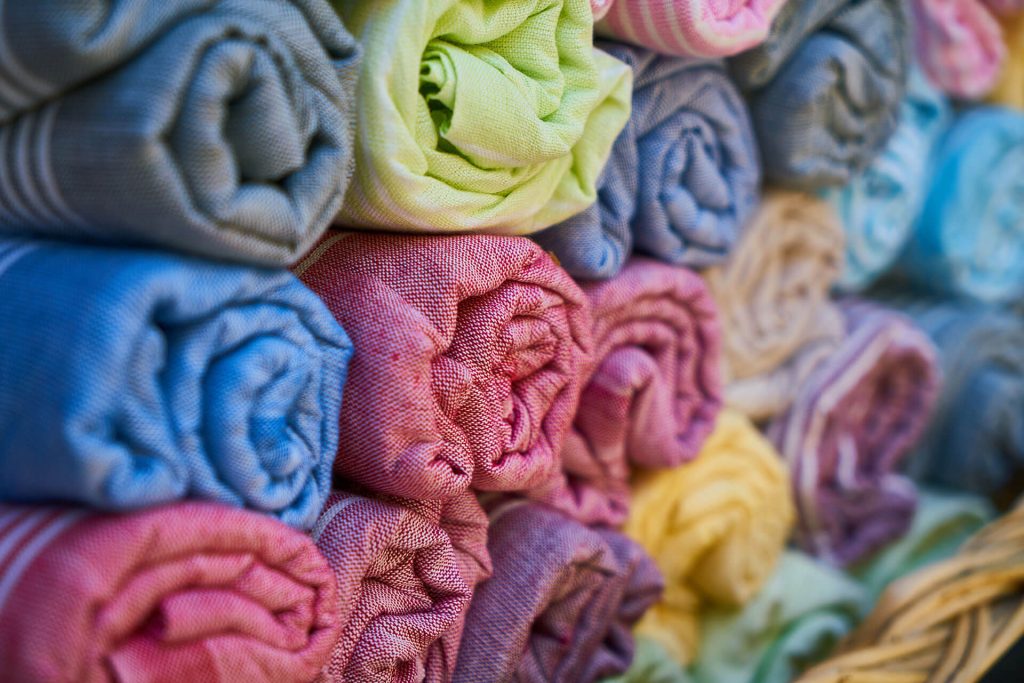 And we offer top-notch customization services for the peshtemal we manufacture & wholesale! Do you want your logo, brand name, or anything that'd remind you of your customers on your products? No problem at all! Once you let us know what you want on your peshtemal and how you want them, we'll do our best to come up with a fast & beautiful solution for you!
If you want your peshtemal from another raw material, that is not a problem as well! As an experienced Turkish beach towel manufacturer & exporter, we'll also solve that for you! The only thing you need to do is simply contacting us via our mail address & we'll handle everything for you from the beginning till the end!
Let's begin reviewing our newest designs already, right?
Orkide Peshtemal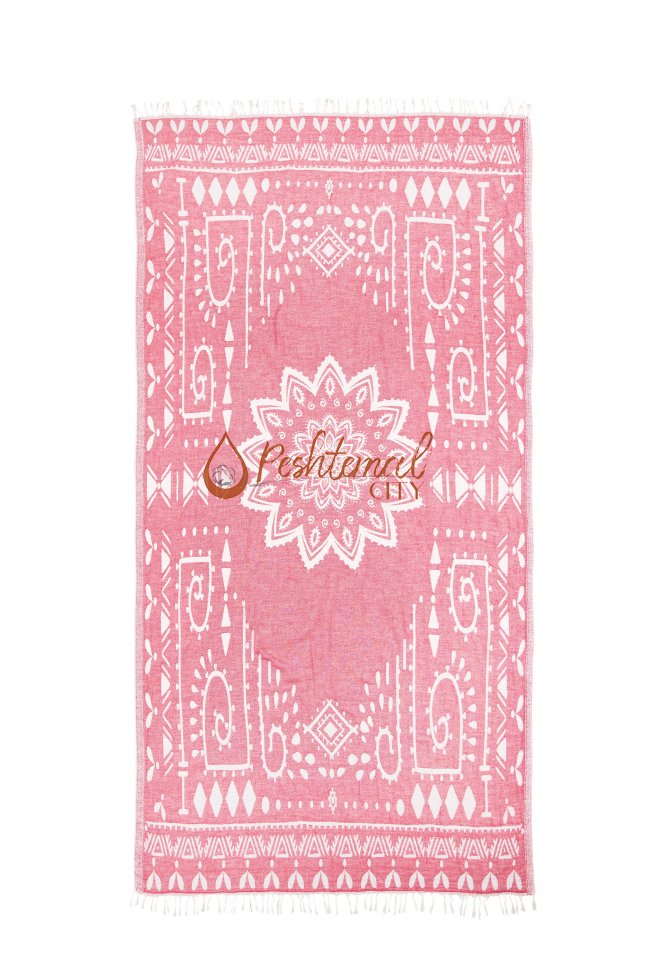 One of our newest Turkish towel designs, Orkide Peshtemal is also one of our most beautiful designs with the simple yet eye-catching patterns on its soft texture! Meaning orchid in Turkish, Orkide Turksih Beach Towel will bring the proud beauty of the prettiest flowers to your business!
Weighing only 340 grams, Orkide Peshtemal is not only as pretty as a flower, but it is also light just like a delicate flower! But don't be deceived by its light-weight texture! Orkide Peshtemal, just like all the other Turkish towels we manufacture & wholesale, is extremely durable!
If you want to learn all the details about Orkide Peshtemal, you can simply visit our product page!
Bison Peshtemal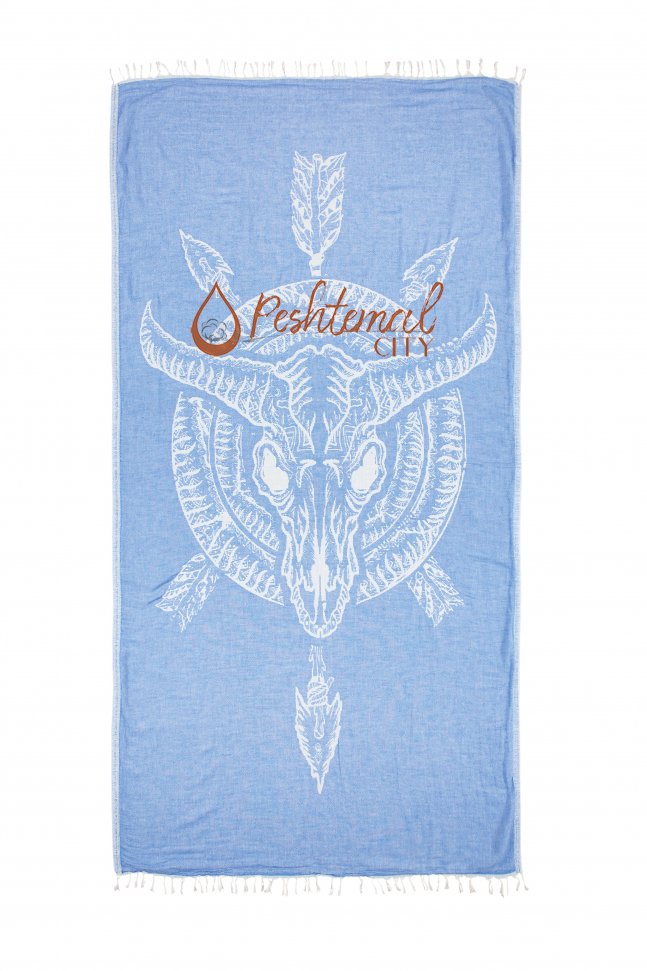 One of our boldest hammam towels, Bison Peshtemal has both a strong design and a strong tissue! Woven 100% from premium quality, hand-picked cotton, it is as strong as a bison, yet soft & featherweight! Also highly absorbent and quick-drying, your customers' will be amazed by Bison Peshtemal!
It is not only a perfect Turkish beach towel but also a bold decorative item! Perfect for hotels, spas, wellness centers, beach clubs & gyms, Bison Peshtemal is one of the best Turkish towels you can offer to your customers!
If you want to find out everything about Bison Peshtemal, you can easily find the details on our product page, or you can send us an email!
Strip Peshtemal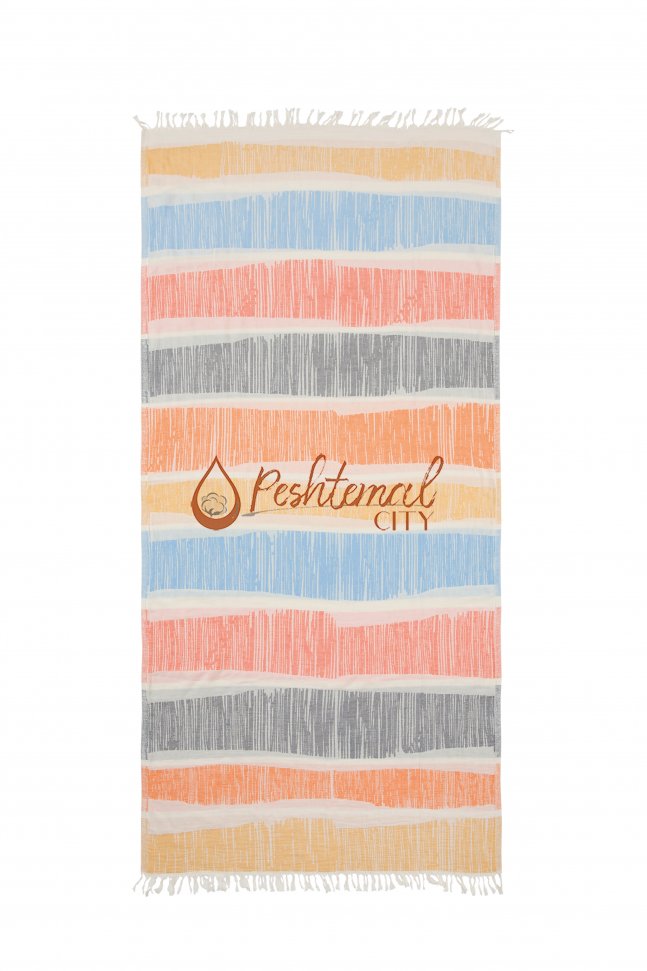 Colorful, simple, and lively, Strip Peshtemal is one of our most vivacious Turkish beach towel designs! Its simple design crowned is with snow-white fringes on both ends. Strip Peshtemal carries both the traditional aspects of Turkish towels and the modern-day design aspects on it!
Lively and luxurious, Strip Peshtemal would help you both keeping your visitors comfortable and making your institution even more appealing to them! Try the soft and glamorous Strip Peshtemal and see the difference for yourself!
To learn all the details about one of the most simplistic yet efficient Turkish beach towels we manufacture & wholesale, Strip Peshtemal, you can simply visit our product page!
Before we finish our article, we'd like to share with you the links to our useful pages and to our social media accounts! So if you're interested in learning everything about the premium quality & glamorous Turkish towels we manufacture & wholesale for your profit, you can find the links below!
You can discover our entire collection of hammam towels, peshtemal bathrobes & blankets on our products page! All our contact information & address can be found on our contacts page! You can follow our Facebook, Instagram, Twitter, and Linkedin accounts to stay updated about our newest products!
Peshtemal City, hammam towel manufacturer and wholesaler, wishes you a profitable year in 2020!