Climate changes, global warming, pollution of any kind and such issues affect not only our lives but also they affect the entire life on planet Earth! Whether you're a hotel, spa, beach club, country club owner or a retailer, it is best to offer your customers nature-friendly products & services. And as a responsible wholesale manufacturer of Turkish towels, our entire collection is OEKO-TEX eligible.
In this week's blog post, we'll discuss what kind of raw materials we use, the dyeing process and the STANDARD 100 by OEKO-TEX certificate. You can learn everything about our anti-allergen, healthy, nature-friendly and luxurious Turkish towels, blankets, and bathrobes!
Let's begin, right?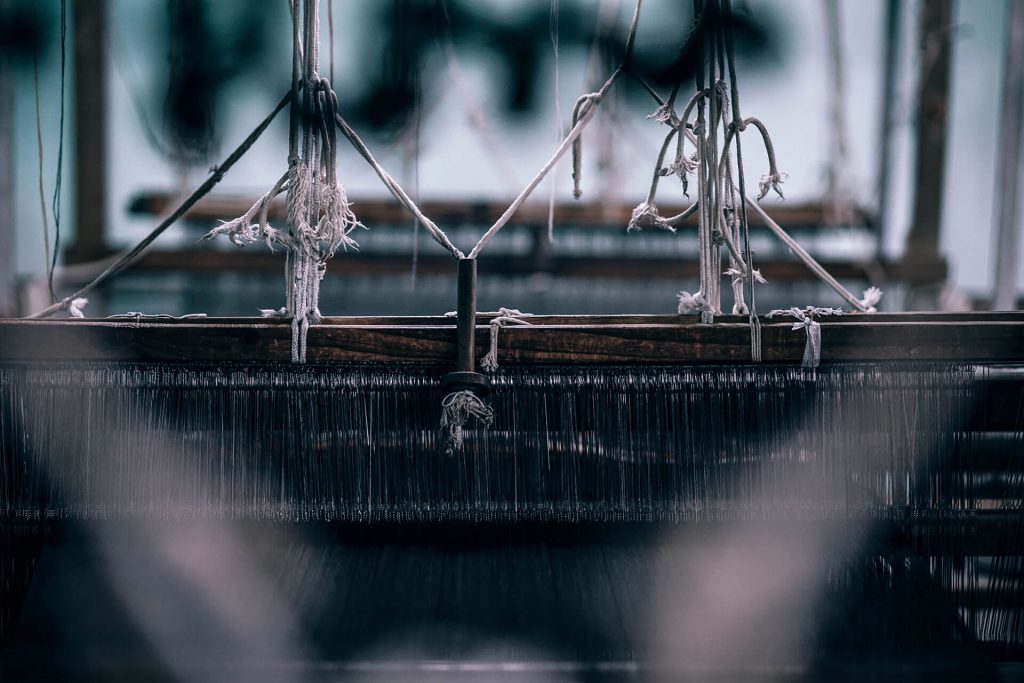 What Kind Of Raw Material Do We Use?
As we mentioned in our earlier posts, we weave our entire home & hotel textile and beach textile collection 100% from luxurious, hand-picked Turkish cotton! Because Turkish cotton is perfect for creating a featherweight, absorbent, quick-drying, durable, easy-to-pack textile products!
If you wonder about the characteristics of Turkish cotton, you can read our "Why Peshtemal Is Luxurious" article by clicking the link!
Yes, we prefer to weave peshtemal, bathrobes, and blankets from Turkish cotton. And as we stated in our earlier articles, the raw material is a choice of preference. As a wholesale manufacturer of peshtemal, we can also manufacture products from your choice of raw material!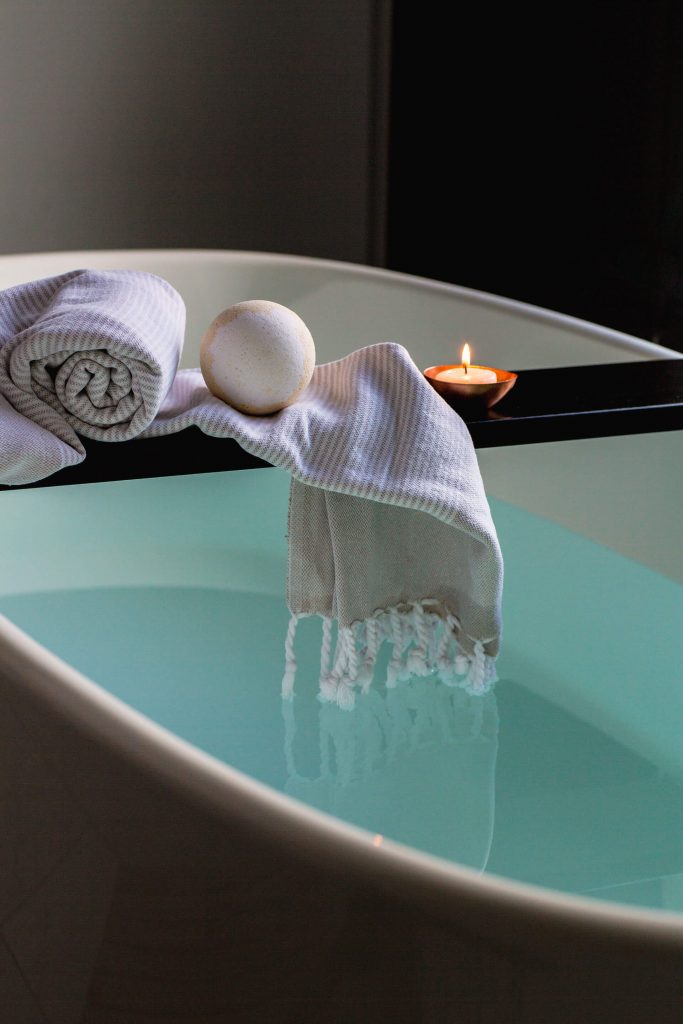 For a more detailed information about customer requests, you can simply send us an e-mail. We'll respond to your questions about manufacturing peshtemal as soon as we can!
How We Dye Our Peshtemal Designs?
As a responsible hammam towel manufacturer and exporter, we apply the eye-catching designs on our comfortable Turkish towels in the best dye-house in Denizli/TURKEY. As we care both about nature and human health, we use anti-allergen, nature-friendly textile dyes during the process.
Which is why you can confidently offer our peshtemal designs, bathrobes, and blankets safely and confidently to your well-deserving customers!
Please don't hesitate to send us a mail if you have any questions about the dyeing process of our elegant Turkish towels, home & hotel textile products! We'll respond to them as soon as we can!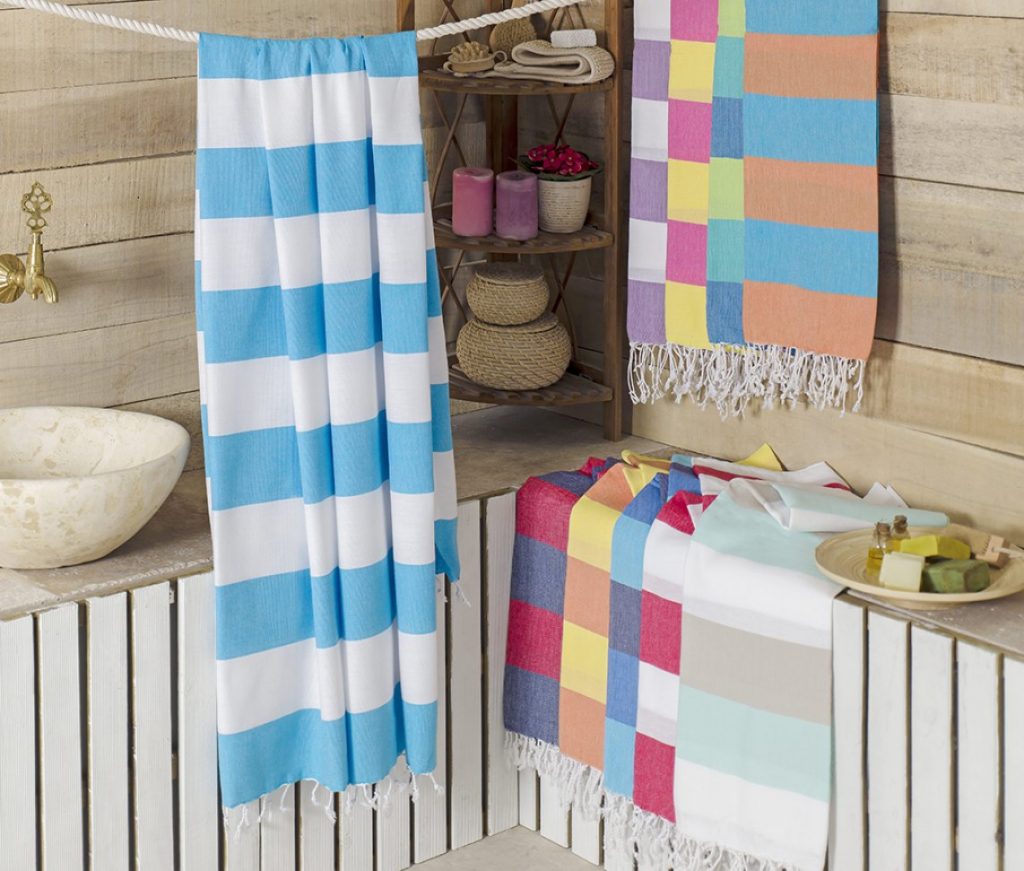 What is STANDARD 100 by OEKO-TEX® Certificate?
Te STANDARD 100 BY OEKO-TEX® certificate is an independent, worldwide consistent certificate for all types of textile products, from yarns to ready-to-use end products, tested for harmful substances. To be STANDARD 100 by OEKO-TEX® you must get any fabrics tested and declared away from harmful levels of more than 100 known substances to be harmful to human health and to the nature we live in!
Performed by a third-party, independent laboratory, that'd help you clearing any question marks that your customers had on their minds.
As a responsible Turkish towel manufacturer & exporter, it is our duty to offer you both comfortable & latest fashion peshtemals, and nature-friendly, safe to use ones!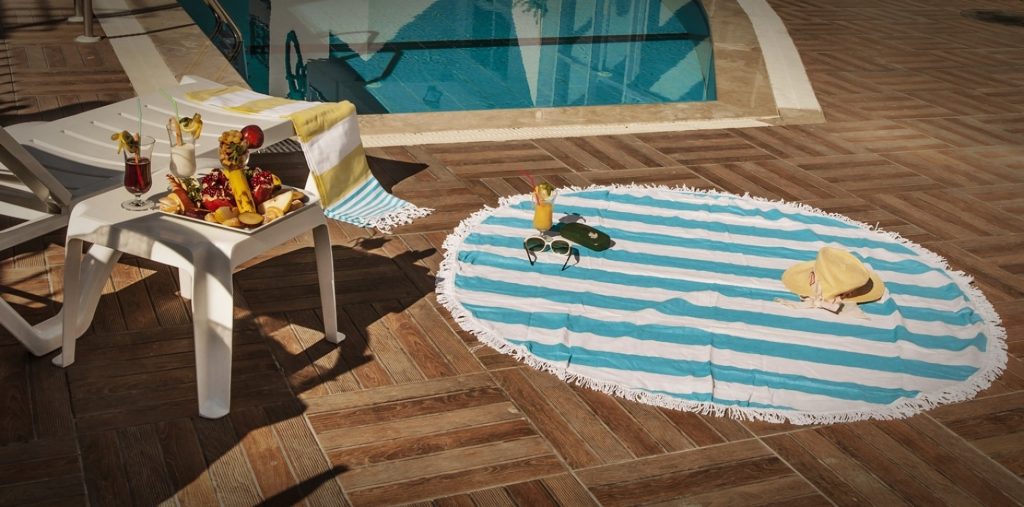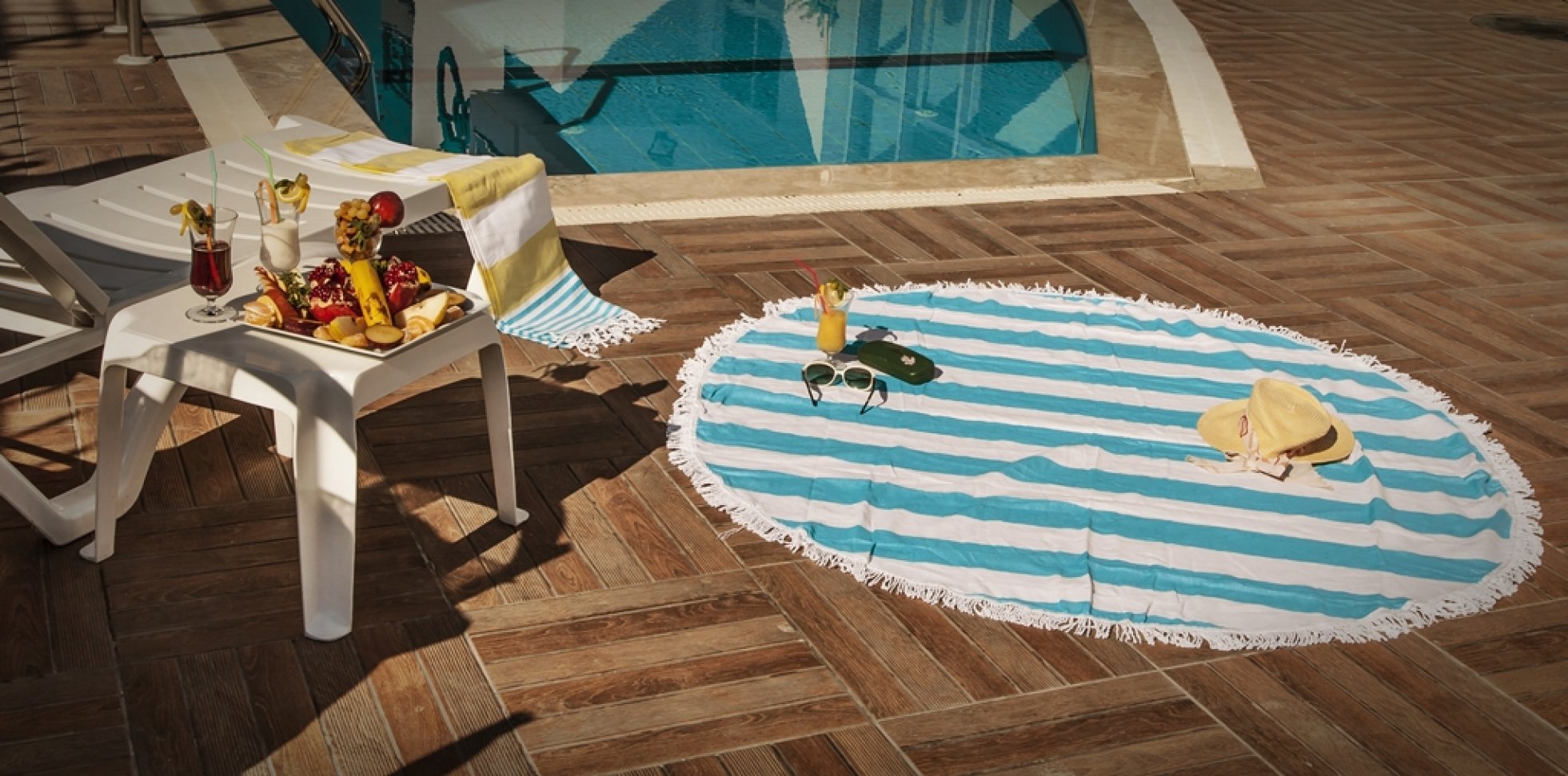 In short, we manufacture our entire collection carefully, abiding any kinds of law, respecting human rights, and the planet we live on! You can safely and confidently offer our entire collection to your well deserving customers!
Before we finish our article, we'd like to mention a couple of important things!
You can find our entire OEKO-TEX eligible Turkish towels, bathrobes, and blankets by simply visiting our "products" page! If you'd like us to be your peshtemal supplier, or you'd want us to manufacture your designs for you, or if you have any questions about our elegant Turkish towels, you can simply send us an email! You can find our contact info on our "contacts" page!
Peshtemal City, the wholesale manufacturer & exporter of Turkish towels, wish you a profitable Summer 2019!