Turkish Beach Towel Review
 As a Turkish Beach Towel manufacturer and wholesaler, we work hard to supply you the most comfortable, absorbent, quick drying, thin, light-weight, soft, and elegant peshtemals. With the coming of a beautiful spring season, we have put our latest fashion peshtemals on the market. In this week's blog post, we will be reviewing three of our latest fashion, high quality Turkish Beach Towels for our customers. You can learn more about our products in our website: http://peshtemalcity.com/products.php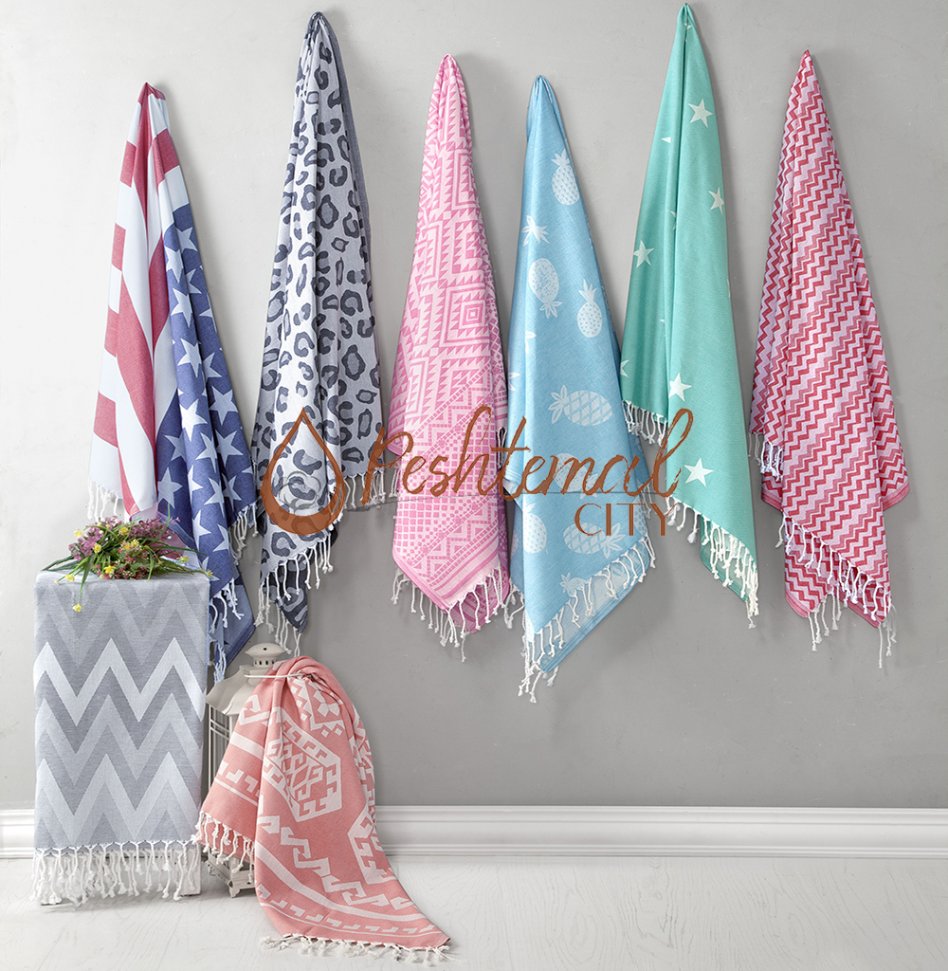 If you like different, eye catching designs and a much more colorful beach experience, Jacquard Peshtemal is a great fouta for you. Woven from 100% cotton yarns and weighting about 360 gr, this fouta is highly absorbent and light. The high quality of Jacquard Peshtemal makes it great for vacations, spas or a long, relaxing day at the beach. If you like to reflect your personality and have fun at the same time, with its uniqe design, Jacquard Peshtemal is the right fouta for you.
You can check our one of the most eye catching fouta in our website: http://www.peshtemalcity.com/jacquard-peshtemals.html
Casanova Peshtemal – Turkish Beach Towel
Simplicity and relaxation… This is what you will find when you see Casanova Peshtemal for the first time. While its striped design makes you feel elegant, its soft colors will give you a cozy and comfortable feeling. One of our lightest Turkish Beach Towels, Casanova Peshtemal only weights 300 gr and it is woven from 100% high quality cotton yarns. That makes this Turkish Beach Towel not only extremely easy to carry, but also highly observant and durable. This Turkish Beach Towel will be an irreplaceable part of your daily life.
You can check our one of the lightest and most elegant Turkish Beach Towels at: http://www.peshtemalcity.com/casanova-peshtemal.html
Cutted Diamond Peshtemal – Hammam Towel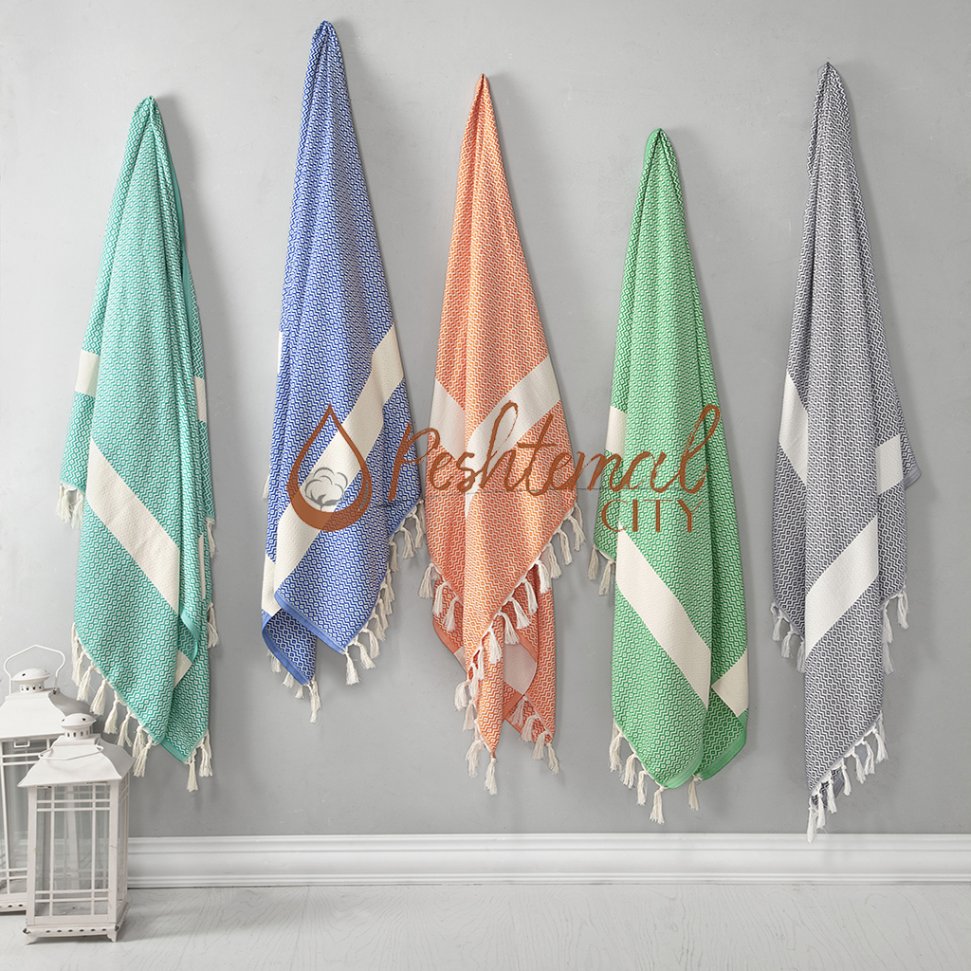 Cutted Diamond Peshtemal is one of our newest hammam towels. It combines traditional stripes and fringes with more modernistic colors and gives you a great beach and spa experience. Like all of our hammam towels, Cutted Diamond Peshtemal is also light, absorbent and quick drying. Because it is woven from 100% high quality cotton yarns, it is also very soft which makes it a great hammam towel for all skin types –including sensitive skins like babies. This hammam towel will turn your vacations and beach experiences into unforgettable memories.
You can check one of our most comfortable and elegant hammam towels in our website: http://www.peshtemalcity.com/cutted-diamond-peshtemal.html
Peshtemal Usa, Pes